Bluesound launching Maker Series called "A Sound in the Making"
Have you heard of Bluesound?
They are an interesting Canadian music technology company based in Pickering Ontario that make great wireless speakers, home theatres, and components.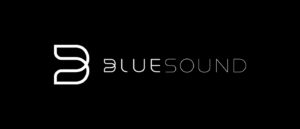 Bluesound's founders have been in the audio business for a long time having developed hi-fi technologies in the seventies.
The team at Bluesound are launching a very cool Maker Series called "A Sound in the Making" – with BADBADNOTGOOD, Milk & Bone and Mount Kimbie.
Here is a little blurb from the Press release:
"Kicking off this month, each episode of A Sound in the Making will take music lovers through aspects of the artists creative, structural, technical and behind-the- scenes considerations of producing a perfect and unique track that stays true to the bands' artistic intentions, through the deconstruction of one specific song selected by the band.
A Sound in the Making aligns perfectly with Bluesound's quest for perfection in sound" said Matt Simmonds, Bluesound's Product Manager. "We're truly excited to be collaborating with these hyper-talented artists, who all naturally demonstrate a deep passion for sonic excellence in their recorded music."
Keep up with what's going on over on Medium.