Bluesound: Wires? We don't need no stinkin' wires for this audio gear!
Anyone who's had a proper audio system since–oh, I don't know, 1958?–knows the horror of dealing with wires and cables and connectors. Connecting all the components is bad enough, but when you start dealing with speaker wire, it's enough to drive anyone insane.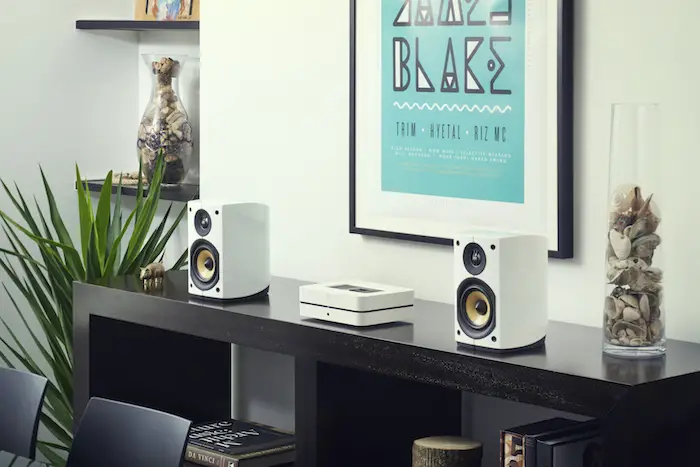 And it's not just the wire itself. Unless you pay extra for, say, banana ends on the wires, the connectors on the back of the components and the speakers themselves are very frustrating. Which half of the wire is one is positive and which is negative? Are you sure that you went from positive to positive to negative to negative? Are any of the bare bits of the wire touching things they shouldn't? Why can't I twist the ends tight enough to fit into the clamps/screw-down things?
It was bad enough for two-channel stereo. Move up to 5.1 (or 6.1 or 7.1 or even 8.1 and you have a rat's nest of wires that get twisted and tangled with all the other cables. Just try to troubleshoot that when something goes wrong.
Then let's consider the space issue. A lot of twenty-, thirty- and forty-somethings are living in condos where space is very tight. How do you squeeze premium audio into your little box in the sky with as little hassle as possible?
No wonder wireless speaker systems are so appealing. But do they sound any good?
If you're looking at the new line of Bluesound speakers, amplifiers and digital music players, the answer is "yes." All anyone needs to do is plug each of the speakers into an AC outlet and you can enjoy wire-free set-up and sound. Everything is then controlled by an app on your phone or tablet.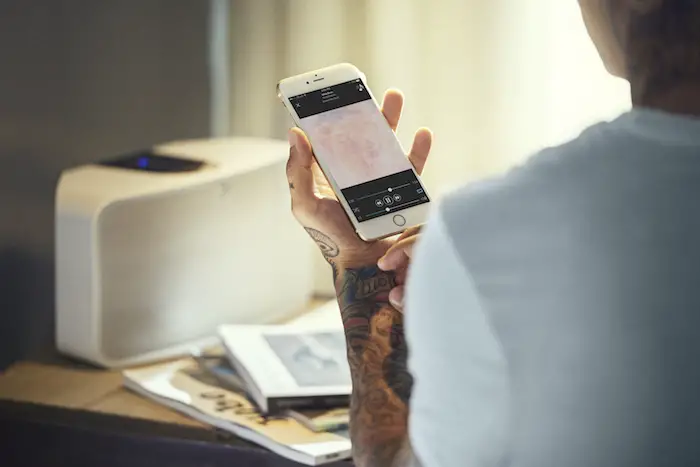 While there are other wireless systems available–SONOS comes to mind immediately–the Bluesound gear has a little more oomph (at least to my ears) and a bit more clarity. It also has the advantage of being MQA compatible, which is a new technology that basically reproduces how a recording sounded in the studio.
I heard an MQA recording of the Doors' "Riders on the Storm" from 1971 and the difference was stunning. The raindrops seemed…splashier. But what grabbed me was the sound of John Densmore's drums. They were far more realistic, more nuanced, more…drum-y that I'd ever heard before."
The Bluesound gear isn't cheap–it costs 15-20% more than comparable SONOS components–but the audio quality is better.
Here's a look at some of the stuff we saw at a Bluesound demo.
[FAG id=121651]