BMW has launched its own in-car music streaming solution
The infotainment system in my car–a proprietary system developed in-house by the manufacturer–is horrible. It's slow, unnecessarily hard to navigate and won't connect with my iPhone 80% of the time. Had I known it would be so finicky, I would have never bought it.
Meanwhile, my wife's Honda CR-V has Apple CarPlay. Never a problem. It's a dream. No wonder so many auto manufacturers are turning to CarPlay and Android Auto instead of developing their own systems.
Except BMW, that is. This week, they unveiled Connected Music, their "in-car streaming solution." Login to your Spotify, Napster, or Deezer account and you'll get all your premium music streaming services in one place.
Uh, no Apple Music? Not yet.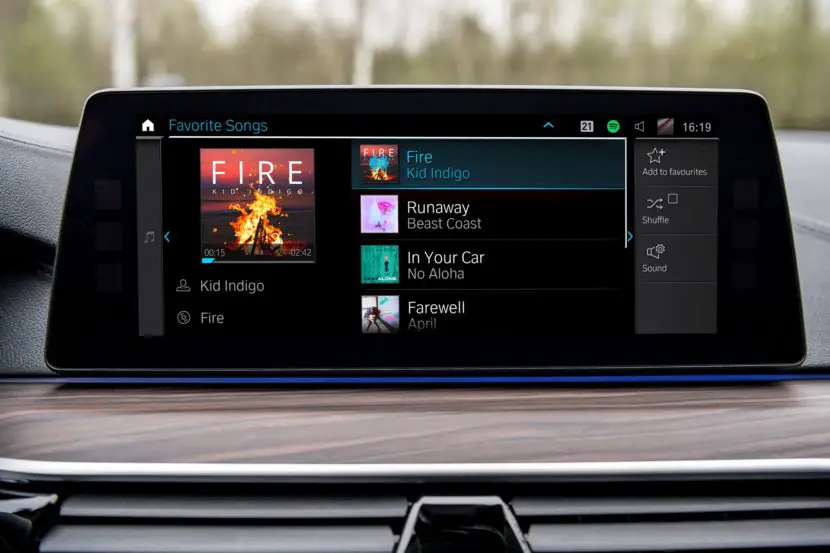 But there is an interesting feature. Instead of using the data through your smartphone, these services will be beamed directly to your Bimmer at no charge when it comes to data or roaming for three years from the date you take delivery of the car.
And then there's this: the music will be cached to the car's hard drive for offline listening.
Don't look for this feature in Canada just yet because Connected Music is only available in 14 European cities for now. Maybe soon…