Boarding House Reach: Jack White's mad scientist experiment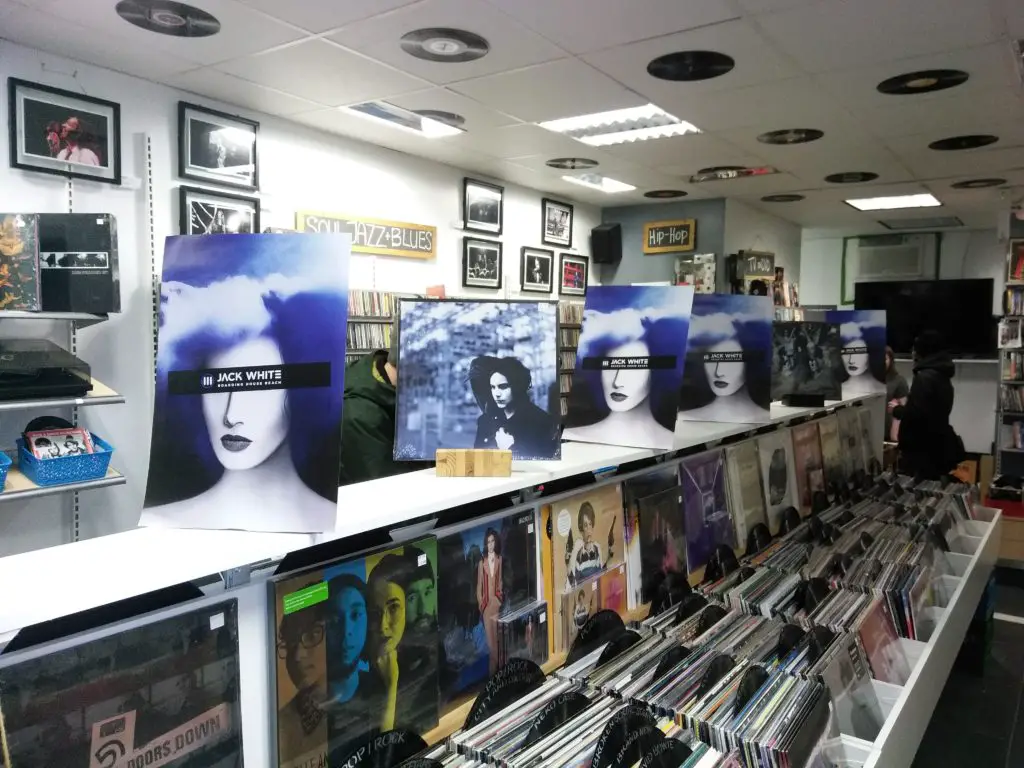 [A review of Jack's new album by Gilles LeBlanc. Come back this week for my Q&A with Jack hisself. – AC]
Jack White must see himself sometimes as the last of a dying breed.
The final shovel of dirt has yet to be patted down on rock's grave, but even the staunchest apologist would probably admit that the genre that birthed Elvis Presley, Led Zeppelin and the Foo Fighters has had its time in the sun and has been rapidly fading from prominence in the face of hip-hop and R&B-fused pop.
For almost twenty years now, White has borne the burden of being the perennial poster boy for guitar-based music, recording eleven long-play records as a member of three different bands, plus another two under his own name. And he's done all this while simultaneously being a driving force behind the whole vinyl resurgence that has invigorated his chosen industry. Jack White doesn't have anything to prove to anyone, but an inherently creative energy forbids him from simply retreating into the Third Man background built up around him and focusing on things such as nurturing emerging talent Margo Price. Or being a hired gun for A-list artists like Beyoncé and A Tribe Called Quest.
Not yet, anyway. What White has seemingly chosen to do with eclectic new album Boarding House Reach is show how rock has the ability to change with the times, malleableize to meet shifting consumer tastes, and continue to be relevant for upcoming generations.
When you've amassed the kind of enviable backlog as this "Best of Jack White" playlist will attest to, that credibility should allow carte blanche to experiment as a way of escaping their perceived midlife career crisis. Jack White has no doubt grown weary of always being asked to save the sound his healing hands helped remove from life support like some six-stringed miracle worker. His exasperated response on Boarding House Reach comes in a mishmash of forms: Heavenward ascending gospel, Stevie Wonder-paying homage funk, and jazz piano that I can only describe as Vince Guaraldi going emo.
One aspect of Boarding House Reach I have yet to see in everything that's been written about it so far is how its definition literally means to invade another person's personal space (through the act of stretching one's arm across a crowded table to get at something like food). Or maybe Jack is challenging fans' perceptions of what "rock" is by redefining his music legacy. But that's just me spitballin'.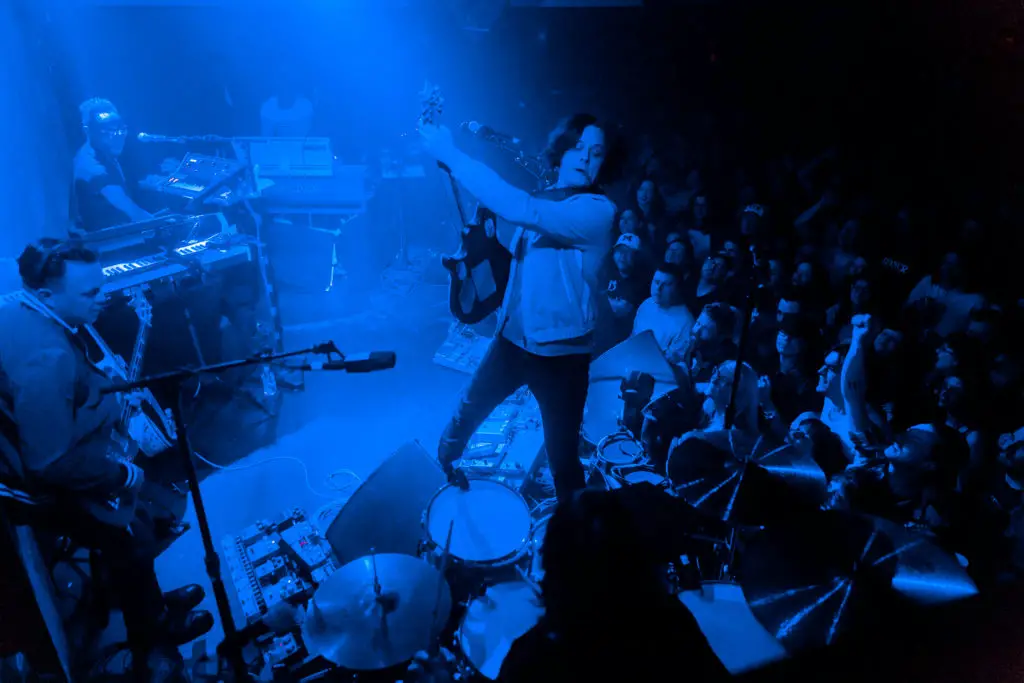 Auditorily, Boarding House Reach does take some getting used to in terms of the number of appreciative spins. It really is unlike anything White has ever put out; with all the bleeps and bloops and synthetically distorted vocals on "Ice Station Zebra", even his most longtime listeners would consider Shazaming some of these new songs, refusing to believe they're from him. But then White sneaks back into your ears with a gnarly riff like on "Over and Over and Over", reminding everyone who the most important guitarist of the 21st century is.
Jack White has been such a commanding force in every outfit he's been a part of, it can be almost off-putting in a way to hear him concede the floor to other artists on this sonically-layered, palate-expanding album. It is this hodgepodge of session musicians, several of which White had never worked with before who are the ones that truly shine, to the point where his usually poignant lyrics are essentially put on the back burner. There are so many things going on, he can only do so much instrumentally on stage. Concert environments are where Boarding House Reach's tracks promise to stand out. In an interview he gave to Canadian radio personality Alan Cross, White expressed how he hopes "the live shows never go away. People who experience live rock 'n' roll really love it."
If the prerelease rehearsals held at Third Man Records are any indication, the Boarding House Reach tour that starts up proper April 19th in Detroit Rock City is going to be FEROCIOUS. At least that was the word used by Tam Davis, one of the privileged attendees who saw White tear the proverbial roof off his own establishment. She told me the only negative of hearing curiously-titled newbies "Why Walk a Dog?" and "Hypermisophoniac" was that the crowd couldn't sing along as enthusiastically because no one knows the words yet. Every time she glanced at wide-eyed recruits Neal Evans and Qunicy McCrary (joining former Peacock Carla Azar on drums and bassist Dominic Davis of the Peacocks and Buzzards, respectively), "they were fully into it, although periodically blown away by the crowd response – Quincy looked smoothly cool with black shades, and Neal's big grey afro and gigantic smile made him look like a hip Harpo Marx."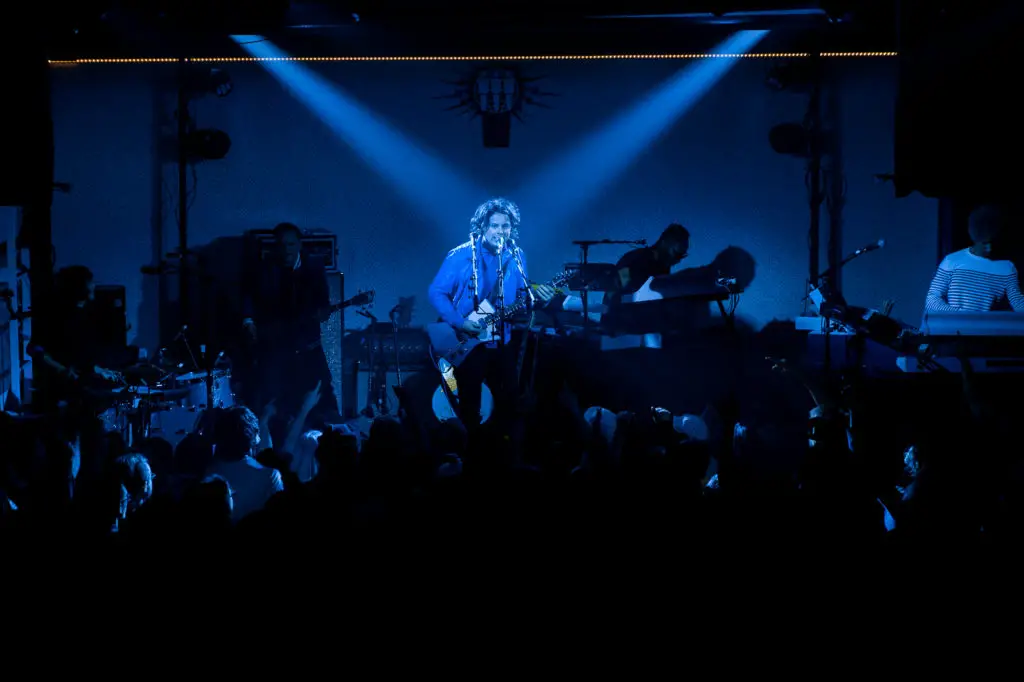 Seeing Jack White share the spotlight with individuals who are similarly tuned in to him and give control over creations he's historically been very guarded towards will be refreshing and definitely something to look forward to. As he demands in "Corporation" more than Icky Trump ever insisted from James Comey,
"WHO'S WITH ME?"
I know all the eager beavers I met at an independent record store listening party are behind you Jack, and firm supporters of the direction you've embarked on with Boarding House Reach (as am I). We can't wait to find out how you're going to surprise us next.