Bob Dylan Explains What Killed Rock'n'Roll–And It's Not What You Think
If we're to be honest, rock has been in better health. Bob Dylan has some views on what's killing (or has already killed) it. The blame lies not with the Internet, video games, smartphones, streaming music services, record label or any of the other usual suspects. It was, according to Zimmy, the segregation of music into "white" and "black."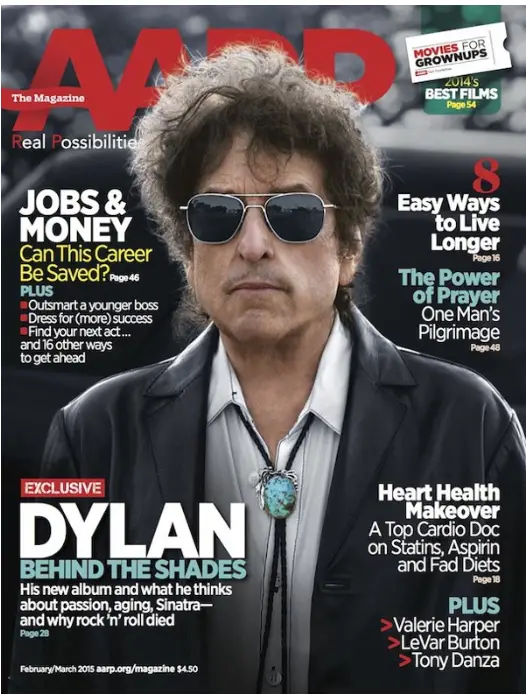 This is from Medium.com.
There's always been that sardonic sense that "real rock is dead," from Johnny Rotten to Kurt Cobain, up to today, where it seems everyone is bitching about it. (For the record, rock is far from dead). But it's never clear where the genesis of this sentiment actually stems from, and like trying to locate the Big Bang, it proves futile… until now.
I expected another old-guy-yelling-from-his-porch sentiment on how modern rock is boring blah blah blah (I'm looking at you, Scorcese). What I got, however, was a heartbreaking revelation of a silent assassination. Essentially:
From its fused inception, rock 'n' roll was already a racially integrated American invention being blasted in teenage bedrooms as early as 1955, but as the Civil Rights Movement was gaining momentum going into 1960, the genre was being commercially segregated, on the sly, intowhite (British Invasion) and black (soul) music by the (WASPy) establishment.
Needless to say, I was floored. Why wasn't this common knowledge? It was quite the bombshell, and one that predates the beloved (no matter how tired) rock pantheon whose zenith is too often capped at the Beatles and the Rolling Stones — who, it should be noted, however great, are not American bands. It's also important to note that no one person or act invented the genre formally known as rock, it was, generally speaking, wrought from the confluence of Americana forces: big band, jazz, and country blues.
The whole article is fascinating. Keep reading.