Bon Jovi Lists Manhattan Digs for $42 Million
FOR SALE: 7,452 square foot Manhattan duplex apartment at 158 Mercer Street (New Museum Building). 5 bedrooms, 5.5 baths (all with hair clogging the drains). Wood burning stove, Zen garden, two chef's kitchens, private screening/projection room. Bought in 2007 for $24,000,000. Now asking $42,000,000.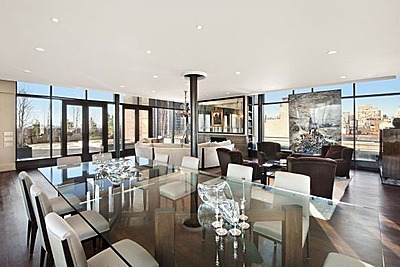 More pictures here.
That's a lot of scratch for a place to live. But consider that the newspapers here in Singapore carried a story of a property developer who is selling his home on Nissam Road for S$300,000,000. Yes, you read that as THREE HUNDRED MILLION SINGAPORE DOLLARS. That's $246,240,000 CAD.
Makes the Bon Jovi place look like a bargain, no?