Bonnaroo announces 2020 lineup with a (ever-so-slight) lean towards rock.
You can learn a lot about where music is going by studying what kind of acts the big music festivals are booking. Promoters need to have their finger on the pulse of the musical zeitgeist so they can sell as many tickets as possible.
In 2019, the three major American mega-festivals–Coachella, Lollpalooza, and Bonnaroo–all had a strong bias towards hip-hop and hop. Hell, Lollpalooza 2019 even had Ariana Grande as a headliner!
This year, though, there's a little more rock in the mix. Coachella 2020 is leaning that way, booking Rage Against the Machine as one of the headliners.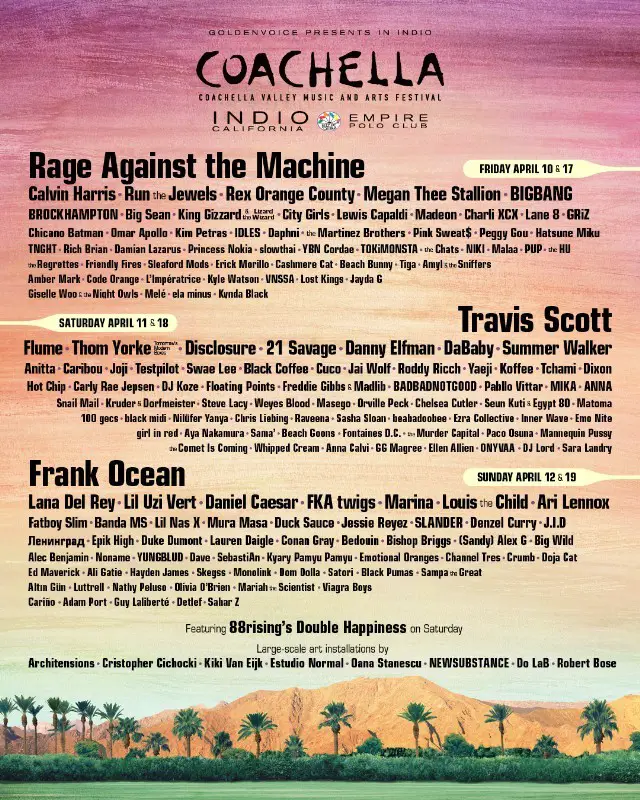 Now we have the lineup for Bonnaroo 2020. Same thing.
Again, I find it both fascinating and disturbing that I don't recognize many of the names on this poster. I've got work to do.