Bono is going on a book tour. Here are the dates.
On November 1, Bono will release his memoir Surrender: 40 Songs, One Story. To promote things, he's going on a 14-city book tour. But this being Bono, he won't be appearing at bookstores. He's performing at soft-seat theatres in a production entitled Stories of Surrender: An Evening of Words, Music, and Some Mischief.
Tickets go on sale Friday, October 7, at 10am local starting at $55.
Interesting postscript to the press release: "A browser of bookshops? Keep an ear out for news of a visitor popping into a bookstore near you…)" Huh.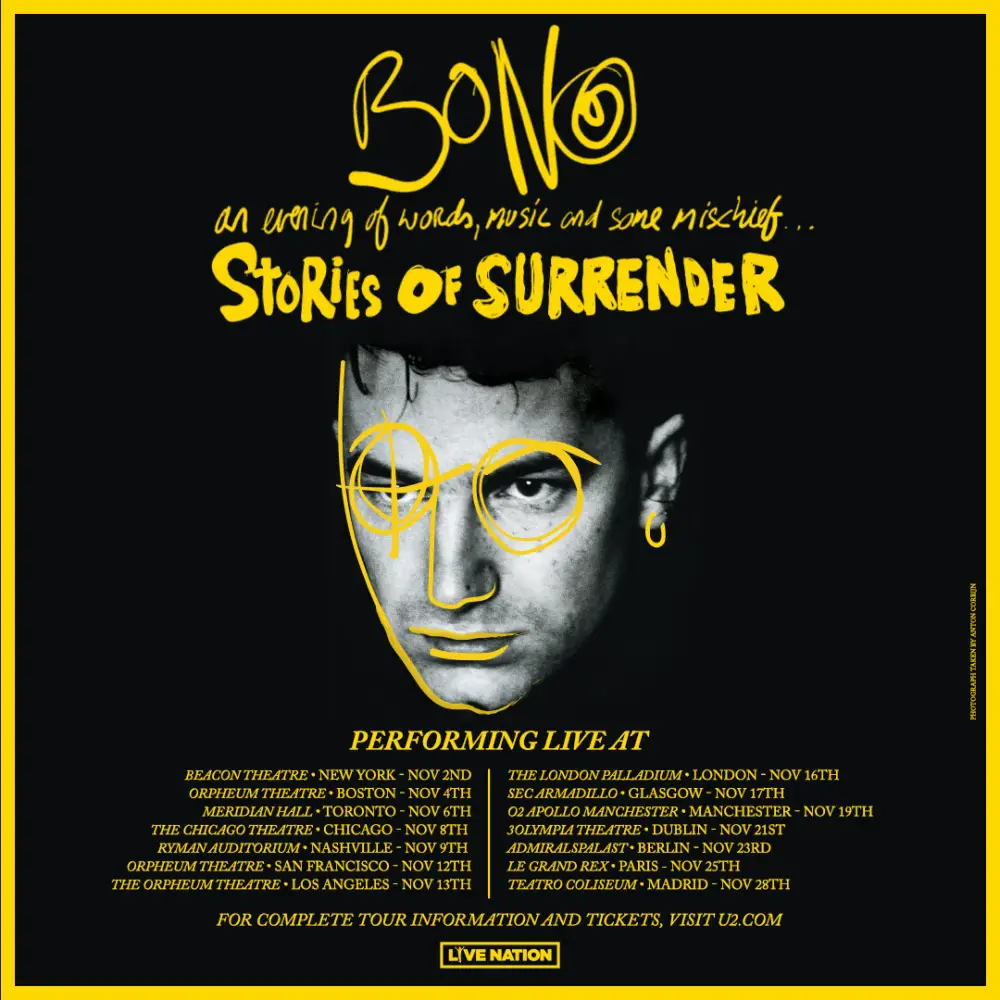 There is one Canadian show: November 6 at Merdian Hall. Tickets will go on sale Friday.
(Via Bobby)