Bored at Work? Stressed at Home? Maybe You Need a Pop-Punk Colouring Book
Much has been written about adults breaking out the Crayolas and reducing stress by going back to their childhood. Adult colouring books are all the rage in some circles. If you want to give this a whirl, you might want to take a look at The Pop Punk Coloring Book, which allows anyone to give life to groups like Blink-182, Paramore, My Chemical Romance, Taking Back Sunday and more.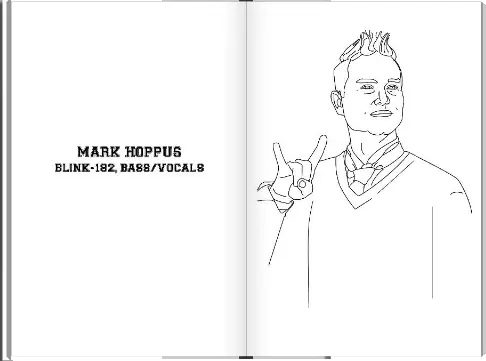 The book also comes with mazes, word search puzzles and chances to do a little free-hand art. You can download an abridged version of the book here but if you're serious about colouring, you'll want to buy a proper physical copy. Just remember to stay between the lines–unless, of course, you're a real punk. In which case, do what you want to do.
(Via Exclaim!)