Bowie's Life, in Comic Book Form
It's been just over a month since the world lost David Bowie and the tributes continue to trickle in.
The lastest is a fitting work for a man whose influence can be felt, and seen, in visual art as much as music: A comic book chronicling his life.
A new book, Tribute: David Bowie, was written by Mike Lynch and Michael L. Frizell with art from George Amaru and Vincenzo Sansone, and can be purchased at ComicFleaMarket.com. The book "follows the enigmatic artist's innovative career from from his early days as David Jones through his ever-changing metamorphoses into a rock god, tortured artist, thin white duke and blinded prophet," according to a statement from Storm Entertainment, the book's publisher.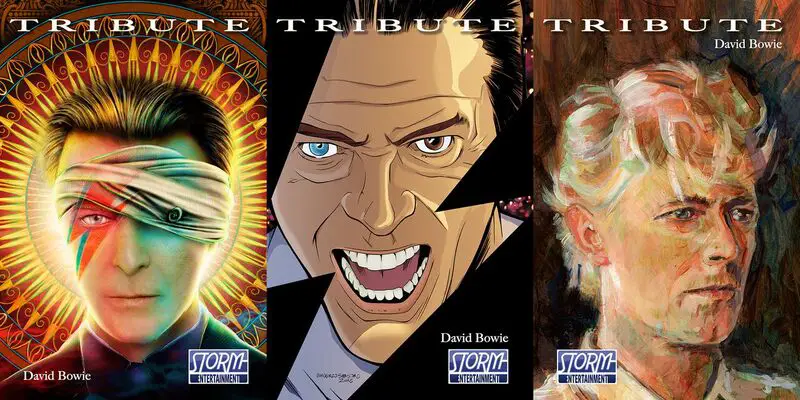 "Bowie should not be remembered for his multiple personas, but rather for his desire to push musical and artistic boundaries," Frizell says. "He was on the forefront of so many musical movements: psychedelic, glam, Krautrock, funk, grunge, and his latest post-modern masterpiece and farewell gift Blackstar."
This is the third comic about Bowie's life published by Storm Entertainment. Previous books recounted Bowie's evolution as an artist from Ziggy Stardust to Aladdin Sane and his starring role as the Goblin King in "Labyrinth."
"Tribute: David Bowie" is available in e-reader form from the usual sources, but the print copies can only be ordered from ComicFleaMarket.com, starting at $3.99.