What Brand Names are Mentioned Most in Lyrics? These.
Once upon a time, it was verboten to include the name of a brand name in any song lyrics. Back in 1973, Paul Simon was yelled at by Kodak for calling a song "Kodachrome" before the company realized that he was giving the company all kinds of free publicity. The BBC has a long-held policy of not playing songs that include brand names. These days, though, it's hard to avoid songs with commercial mentions within the lyrics, especially with hip hop, rap and R&B.
Bloomberg did some digging through 280 songs and found that that plenty of songs that namedrop certain brands–212, to be exact. Here's what came up the most.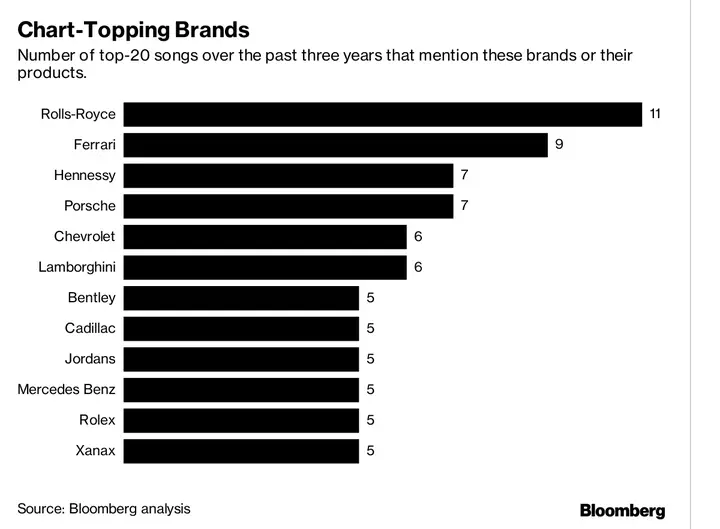 Found in the study but not on the list were Trojan condoms, Glock handguns and even Grey Poupon mustard. (What? No Cristal? Weird.) The full report can be found here.