Bret Michaels Wants to Dress Your Pet. No, Really.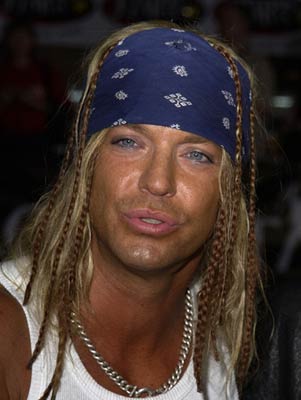 From The Hollywood Reporter. No stroke jokes, please.
If you frequently outfit your pet in bandanas, it's highly likely that an upcoming line of pet products will appeal to you. That's right: Poison frontman and former winner of Celebrity Apprentice Bret Michaels is designing a line of rock 'n' roll pet products for PetSmart.
"As a dedicated pet owner myself, this is a natural partnership for me, and I can't wait to unveil the collection," the singer said. "I know my own pets rock, and I wanted to design a line of pet products every bit as fun and cool as they are."