They Buried Chester Bennington Saturday
Chester Bennington was laid to rest in Los Angeles on Saturday (July 29) after a private ceremony.
His family had the option of taking the plot next to Chris Cornell at the Hollywood Forever Cemetery but chose the South Coast Botanic Garden near his home in Palos Verdes, California. Reports say that a large, glossy black stage complete with a drum kit was set up, apparently for musical performances. Some white couches were placed out front for Chester's closest family and friends. There was also a podium for speeches and flowers everywhere.
The family asked that no one take pictures or video. Naturally, some have appeared.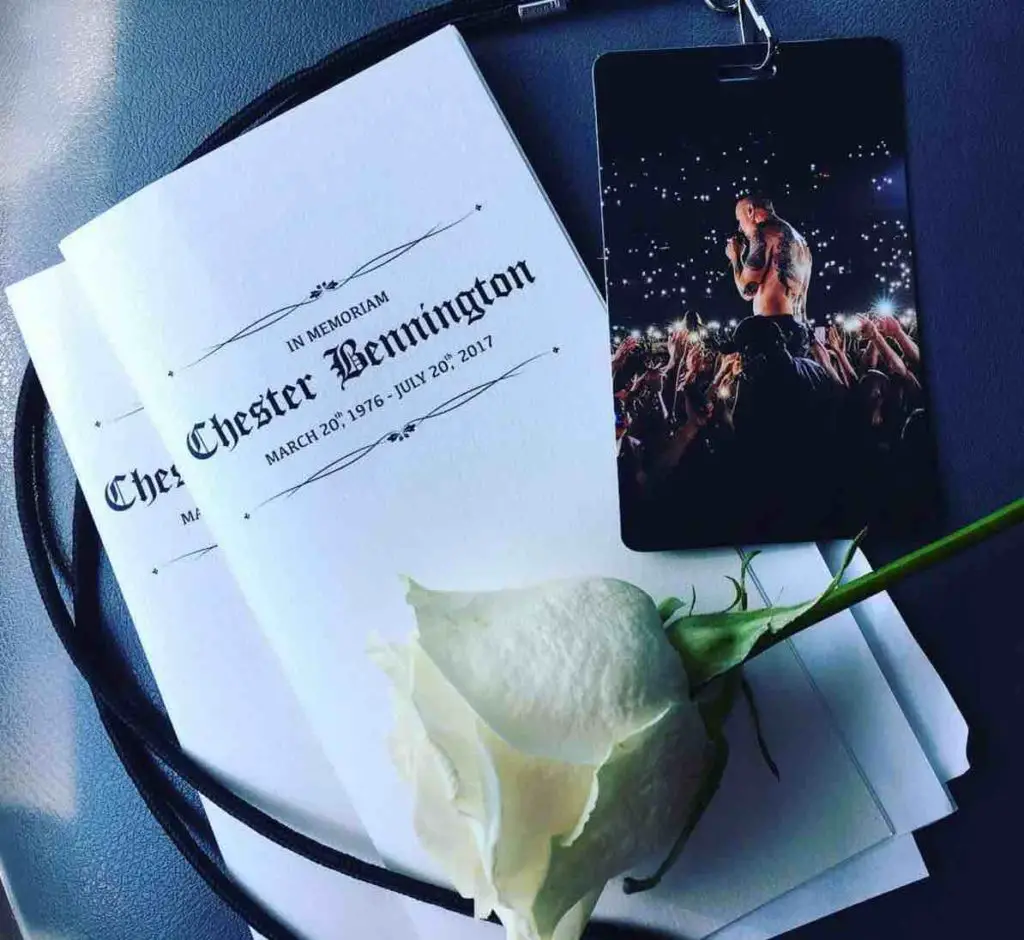 Everyone in attendance–reports say up to 200 people– received special laminated passes. All the member of Linkin Park attended as did the family of Chris Cornell. Austin Carilile from Of Mice and Men. He posted this on Instagram.
Julien-K of Chester's Dead by Sunrise project, was also there.
beautiful ceremony.. a lil piece of u has & will be in every song i sing on stage forever. @chesterbe @linkinpark #chesterbennington pic.twitter.com/IXHMxDbvMn

— blackbear (@iamblackbear) July 29, 2017
Meanwhile, there were plenty of fan memorials around the world, from Hong Kong to Russia to Brazil.
There was an autopsy which will yield a toxicology report, but no one is expecting to find anything strange.