Call Out for Submissions for the 2014 SoundClash Music Award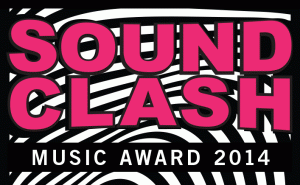 I'll just quote from the press release:
Harbourfront Centre is looking for the GTA's hottest independent artists and bands to take centre stage this summer and compete for the fourth annual SoundClash Music Award. Designed to showcase Toronto's talented, creative and forward-thinking independent musicians, the SoundClash Music Award is an opportunity for independent artists or bands to play on Harbourfront Centre's WestJet Stage and compete for $10,000 cash and other prizes including vocal coaching, artist development, a promotional photo shoot, two return flights valid for anywhere in the WestJet network (courtesy of WestJet * restrictions apply) and more.
SoundClash Music Award monetary prizing
1st Prize: $5,000
2nd Prize: $3,000
3rd Prize: $2,000
While other music competitions focus on specific genres, SoundClash Music Award is open to musicians from a wide variety of genres. Artists from diverse, contemporary and cutting-edge music forms including (but not limited to) rock, pop, hip hop, country, reggae, Latin and other global music forms are encouraged to apply.
A panel of music critics, bloggers, artists and music industry leaders will create a short list from the submissions received. The winner of the SoundClash Music Award will be determined by a combination of jury selections and public votes.
If you'd like more information, go here.