Can Record Labels Get Better at Selling Albums as CD Sales Fall?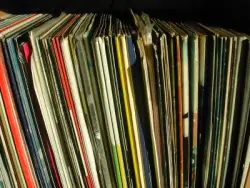 The answer seems to be "maybe." And the question itself is of vital importance to the future of the recorded music industry. Check out this article from Billboard.
The record business needs to succeed at selling bundles of tracks in the "a la carte" era. It needs to nimbly adjust to consumer demand. It needs to work with digital services to entice customers to buy a bundle of tracks instead of individual tracks. And, for the sake of its survival, it needs consumers to purchase music–regardless of the format.
An analysis of Nielsen SoundScan data offers evidence that labels are figuring out the album format in the iTunes era. From 2008 to 2011, digital albums have represented an increasing share of all digital purchases in the U.S. From the week ending November 13, 2008 to the corresponding weeks in 2009, 2010 and 2011, digital albums have represented 5.7 percent, 6.1 percent, 6.8 percent and 7.3 percent of total digital purchases. The remainder has been purchases of individual tracks.
In other words, over the past four years consumers have been more prone to buy albums than single tracks.