Can We Finally Get Around to Releasing Some Big Albums?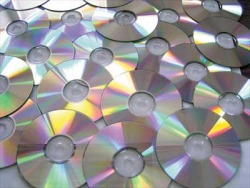 It was a pretty dire summer for major albums releases.  That's because the majority of record labels have been saving the big stuff for the all-important fourth quarter.  A sizeable portion of the year's profits (more than 20%, I'm told) come during the weeks leading up to Christmas.
Retailers understand this but they're also understandably pissed off.  No big releases means reduced traffic in stores (physical and bricks-and-mortar) during the summer months.  Some claim that by waiting until the fall, the labels are missing out on huge sales opportunities by waiting so long.
The labels say "Q4 is very important to us in terms of sales.  Besides, holding back big releases until the fall gives us a chance to set up these records with singles, videos and tours through the fall."
Whatever your position, this is going to be a very crowded fall starting next Tuesday.  Here's what we can expect just over the next month:
September 11:
Bob Dylan/Tempest
Dave Matthews Band/Away from teh World
Pet Shop Boys/Elysium
The xx/Coexist
ZZ Top/La Futura
September 18:
Band of Horses/Mirage Rock
Ben Folds Five/The Sound of the Live of the Mind Out
Carly Rae Jepson/Kiss
Dinosaur Jr./I Bet on the Sky
Pink/The Truth About Love
The Killers/Battle Born
September 25:
Deadmau5/TBA
Green Day/Uno!
Mumford & Sons/Babel
No Doubt/Push and Shove
October 2:
Muse/The 2nd Law
Papa Roach/The Connection
A full list of all cool upcoming records is always available here.