Can you separate a musician's art from their bad behavior IRL?
Cancel culture continues to be a contentious thing. What's your opinion when a musician does (or is at least accused of) something bad? Can you separate the artist from the art?
A new study by TickPick of over 1,000 fans across all age groups and genre preference found the following.
52% say that they're against cancel culture and that it should be, er, canceled.
62% say that artists must be held accountable for their actions
48% stopped wearing the merch of artists who have done something dodgy
36% have thrown away or deleted albums or music.
30% have unfollowed them on social media
Over 50% say that they've stopped listening to at least one musician because they're done something controversial.
2 in 3 music fans say it's impossible to separate the artist from the art.
The artists who lost the most support last year due to their behavior in 2021 were R Kelly, Chris Brown, and Kanye West. Weirdly, Bryan Adams has been ditched more than Marilyn Manson? WTF?
Let's break things down by genre.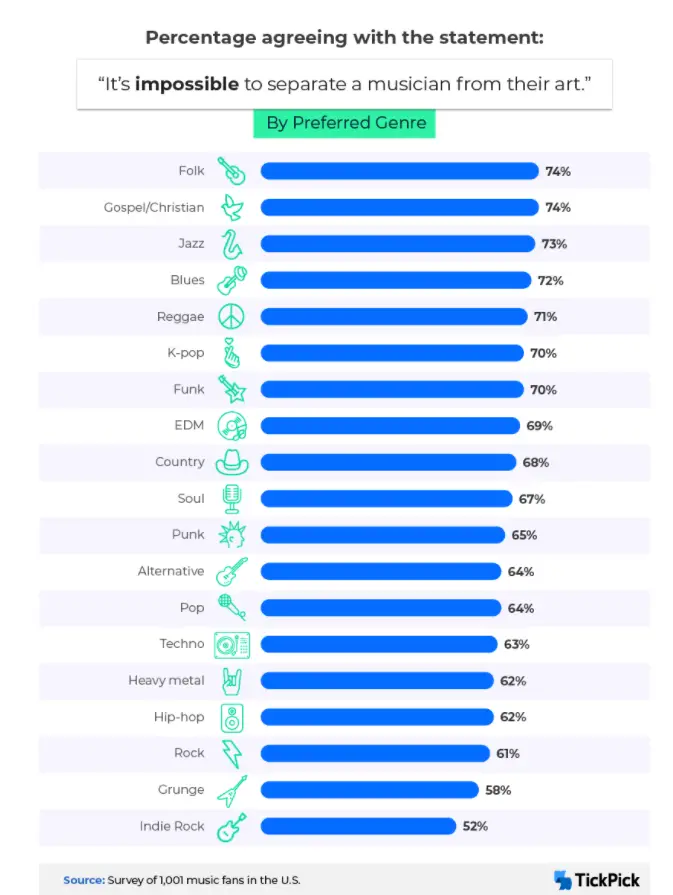 Read more of this survey here.