Canada goose 1, punk rock moshpit 0
There was an invader in the moshpit of an Akron, Ohio, punk club last Saturday night. Patrons at The Broken Bottle were suddenly confronted by an angry Canada goose.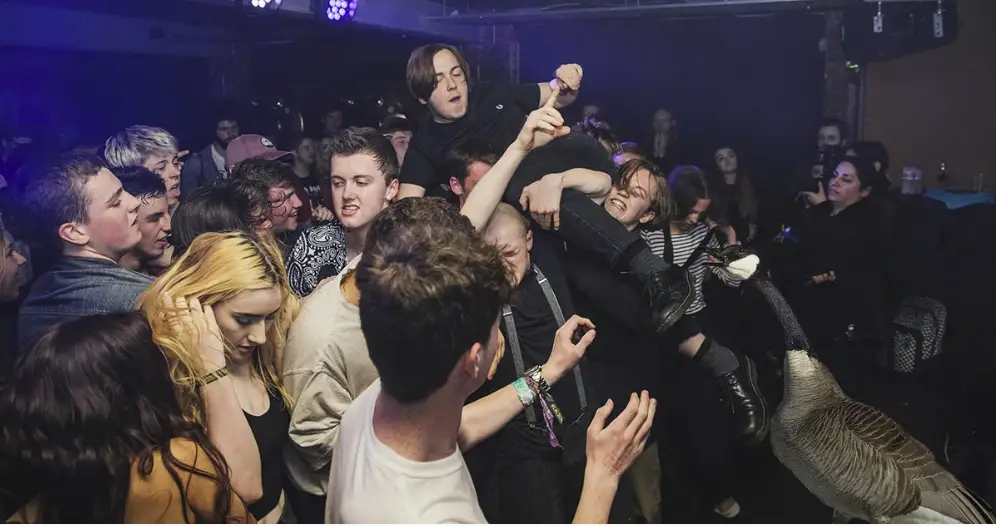 The Hard Times reports:
"Look, I've had my teeth knocked out, my ankle broken, and I've chased Nazis out of that club," scene veteran Gabe Watts told reporters. "But as soon as that thing hissed at me, there was no way in hell I was going to fuck with it. When it flapped its wings, it sounded like Satan himself was about to sweep me down into hell."
While some brave souls tried to shoo the goose by throwing their empty cans as they ran away, bartender Brian Reese reportedly pushed gently at the goose with a broom from behind the bar — which seemed to only enrage the creature.
Okay, so maybe this article is a joke. But I live across the street from a park that's frequented by these birds and I know not to mess with them. Trust me.