Are You a Canadian Artist Who Wants a Shot at International Markets?
Let's face it: while Canada may be a big country, it has a small population–equal to about California, in fact.  The only way you're going to make any serious money is by taking your music to international markets.
The Canadian Independent Music Association wants to help.  From their press release: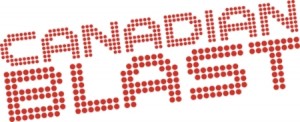 CIMA is committed to finding and creating exporting opportunities for Canadian independent music, both domestically and internationally. We're continually hard at work finding new showcasing, B2B and networking opportunities for our members, and here's a snapshot of what's in store over the next little while!
International Marketplace @ CMW 2014 in Toronto, ON. May 6-10, 2014:

A great opportunity to meet with international delegations, with this year's focus on Germany, Austria, Switzerland, Taiwan as well as the first-ever delegation from the United States!

The Great Escape in Brighton, UK on May 8-10, 2014

: TGE is Europe's largest showcasing and music conference – don't miss your chance to attend speed networking events, access B2B support from CIMA, and other business opportunities!

Canadian Blast in Los Angeles, CA. May 21, 2014:

Showcase and network with key people in the music and film/television industries!

Canada Invades Glasgow in Glasgow, Scotland. July 7-10, 2014

: A new and unique mission to Scotland that gives you the chance to network and showcase in front of the Scottish music industry.

BIGSOUND in Brisbane, Australia. September 10-12, 2014:

A fantastic opportunity to break into the Australasian market with B2B meetings, networking opportunities and showcasing to a global audience.

Reeperbahn Festival and Campus in Hamburg, Germany. September 17-20, 2014:

Reeperbahn is the B2B networking program of choice in one of the world's fastest growing markets, and we'll once again be hosting a Canada House where you can showcase and access B2B opportunities!

Americana Music Festival & Conference in Nashville, TN. September 17-21, 2014:

Come check out some of the networking and showcasing opportunities at Nashville's most educational music industry forum.
You can find out more about each of these events by clicking here.
Interested in attending any of these events? You can let us know by clicking here to access a short survey/checklist!