Canadian Black Metal Band Pays a Visit to the Westboro Baptist Church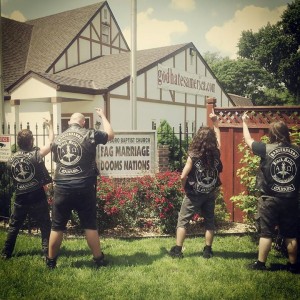 Good job, Panzerfaust!  Way to give it to those bigoted homophobes!  From their Facebook page:
The epicenter of all outhouses: THE WESTBORO BAPTIST CHURCH. As an outhouse, it was employed as such. For even thinking about protesting Jeff Hanneman's funeral, may your mothers suck cocks in hell.
Um, okay, so maybe that's a little bit harsh.
The full story at Aux.TV.