Canadian Downloaders of Illegal Material: Watch Out. They're Coming for You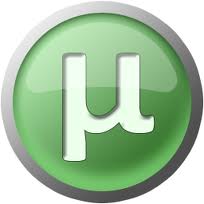 Like everyone, I went a little download-crazy in the years following Napster.  But when things got more complicated, I gave up.  Too much hassle with virus, seeding obligations and poorly tagged files.  
All my music comes legitimately through iTunes (or similar), legally sanctioned downloads from artists/labels, music streaming, CDs and vinyl.  I honestly can't remember the last time I did something that could be constituted as "illegal downloading.  It's been years.
But there are those who remain at the buffet table, taking whatever they like.  And it's not just music, of course.  It's TV shows, movies, software, games.
Canadians have been mostly immune to the kind of heavy-handed tactics that have received all the attention in the US and elsewhere. Many feel a sense of impunity about the whole issue surrounding illegal downloading.
That, attitude, however, may have to change.  
A Montreal company called Canipre is performing digital forensics the entertainment industry.  They say they have files on one million Canadians who have been doing things with peer-to-peer that they shouldn't be.  They warn that "the door is closing."
Read more here.  And yes, there are big fines involved.