Canadian Music Growing in Global Popularity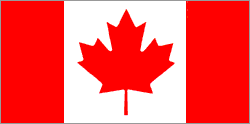 One way to determine how well a nation's musicians are doing on a worldwide level is to look at the foreign revenues of the country's performing rights organizations.
In the case of Canada, that's SOCAN.  And according to them, things have never been better for Canadian artists.
Over the last five years (2007-2012), performing rights fees collected on behalf of SOCAN's 115,000 members jumped from $39 million to $47 million.  Things are up 21% in the last year alone.  (Justin Bieber, anyone?)
Some stats:
–Top 3 foreign territories (not including the US):  1.  France, 2. UK, 3. Germany
–Europe contributed 38% of PRO revenues while the US kicked in 31%.
–While revenues from South American and Asia-Pacific are still low, they doubled in the last five years.