Canadian Music Week Moves from March to May for 2014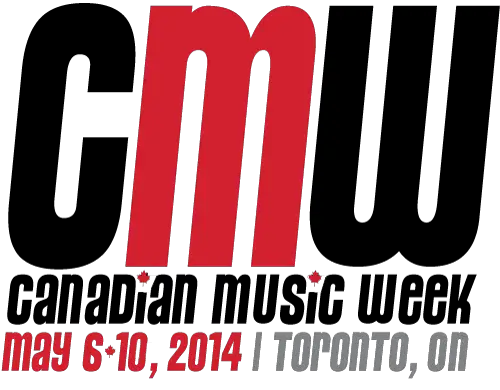 After 31years of being a late winter/early spring convention and festival, Canadian Music Week will become a slighlty warmer-weather event.
The traditional timing of CMW has become more problematic for organizers and participants over the last decade with the rise of SXSW in Austin.  The back-to-back scheduling of these two major events has all kinds of headaches.  Add in that mid-to-late March is spring break time (gotta take the kids to Disney World!) and you end up with all kinds of issues.  Best just move the whole thing to a better time for everyone.
So be it known that CMW 2014 will run from May 6-10, 2014, immediately following the rising World Wide Radio Summit in LA (first couple of days of May) and before Music Matters Asia (which usually starts around May 20). And yes, it'll be back at the Downtown Marriott Eaton Centre Hotel, which passed its inaugural test this year.
It'll be interesting to see how this move will affect the programming of NXNE in Toronto, which comes around in mid-June.