Canadian Supreme Court Tackles Some Copyright Issues This Week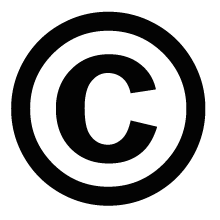 I know, I know: the very mention of the words "copyright law" is enough to put people into a coma.
But the Canadian Supreme Court will hear five different cases this week involving everyone from the Canadian Recording Industry Association to SOCAN to Apple.
The one I'll be watching deals with something called "user's rights" in a case involving iTunes and other online music stores. User's rights is the Canadian equivalent of the US's "fair use" concept. Basically, it's an interpretation of what someone (like you or me) can do with a copyrighted work without having to seek permission from the copyright holder.
In the case Bell v. SOCAN, the issue is how to categorize song previews, like the 90-second clips we get when we're checking out tracks on iTunes. One side of the argument says that this is "consumer research." This makes sense to me. Why should we buy tracks without hearing them first?
SOCAN begs to differ. As a copyright collective, they believe they should be paid by…someone every time someone previews a song.
The four other cases involve things who should pay for what when downloading video games, the copying of material for distribution in classrooms. Whatever the outcomes, they could change the way we access and pay for music.
Read more about the subject in Michael Geist's column in today's Toronto Star.