Candid Comments from an Ex-Label Executive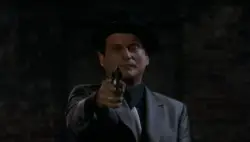 Wow, this is refreshing.  Jim McMcDermott worked at Warner, Polygram, Universal and Sony, so he knows the record business from that side of the desk.  He has some fascinating observations on how the industry used to work, how it works (or doesn't work) now and what things will look like in the future.  
Here's my favourite quote:  
One day soon, a "label" is going to consist of one lawyer, sitting in a shabby cloth chair in a room with one 20-watt lightbulb, who picks up the phone, shouts "FUCK YOU, PAY ME" into the receiver, hangs up and goes back to checking his Facebook page.
Read the whole thing–and you really need to–here via Digital Music News.