The Cassini Spacecraft is About to Plunge into Saturn. Astrophysicists Turn That into Music.
Since the Cassini spacecraft left Earth in 1997, it has sent us some astounding pictures as well as terabytes of data about Saturn. Now, though, Cassini's mission is almost over and has been programmed to dive into the planet so it'll burn up like a meteor on September 15.
This carefully-orchestrated death spiral began in April when Cassini swooped near the moon Titan one last time and began diving through Saturn's rings, something it managed to do 22 times.
Some astrophysicists at the University of Toronto decided that Cassini needed an appropriate musical send-off, so they've spent weeks converting Cassini data–including the sounds of Saturn inaudible to the human year–into music.
Using plenty of math, orbital resonances and radio emissions then transposing them up 27 octaves (Saturn plays notes too low for us to hear), the result is about 90 seconds of dreamy planetary music, something of which Gustav Holst could have never dreamed.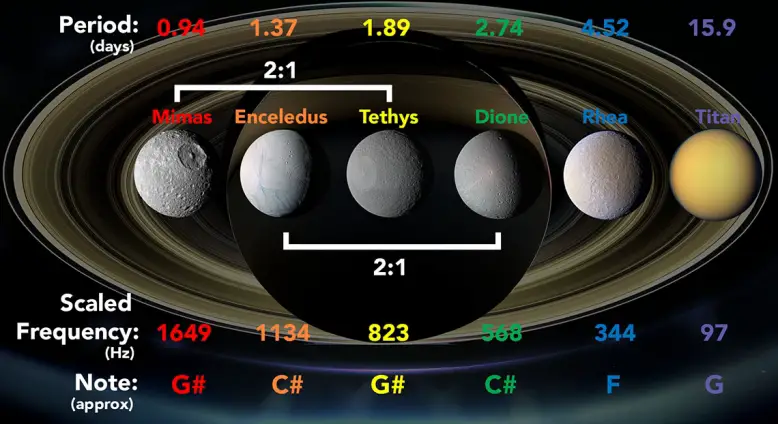 Song 1: Saturn's moon and rings translated into music.
Song 2: The resonances of Janus.
More details at the University of Toronto.