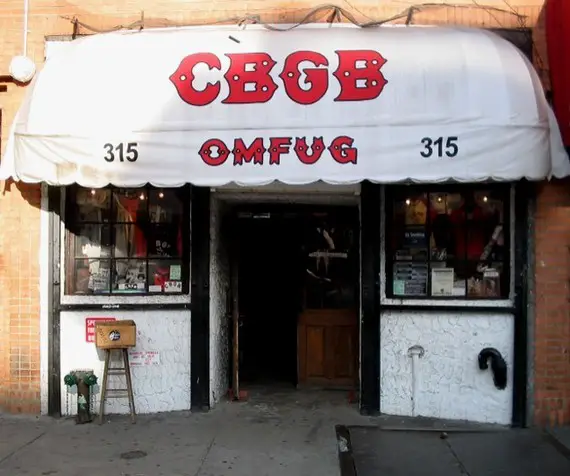 Have you ever been reading some rock history and come across the initials CBGB? This is the name of an infamous, ultra-sleazy like music club in the Bowery area of Manhattan.
Starting in 1973, this club—owned by an ex-Marine named Hilly Krystal—became the headquarters of the new punk movement. The Ramones, the Talking Heads, Blondie and many, many other famous and once-famous names played on the tiny stage. CBGB no longer exists but you can still see where it was at 315 Bowery at Bleeker.
Oh–and what does "CBGB" stand for? Those are the initials of a shortened version of the club's original name–CBGB OMFUG–which also once described the club's music policy. Ready for this? The place was called Country, Blue Grass and Blues and Other Music For Uplifting Gourmandizers.