CBGB Packed Up and Sent to Georgia. The Toilets, Too.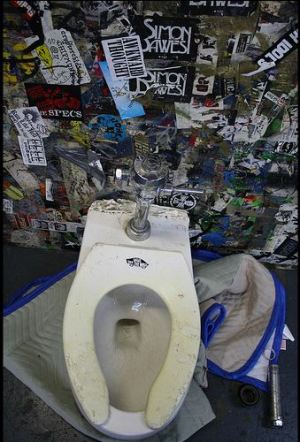 Photo: Lauren Carol SmithIt was sad when CBGB closed. So much history.
But it's not like everything disappeared. Almost everything that made the club special–including the notoriously awful toilets–was preserved and carefully stored away.
This week, many of these artifacts were packed up and sent to Savannah, Georgia, in preparation for the shooting of the CBGB movie.
There's a terrific slide show available at The Local.