Chad Kroeger to Marry Avril Lavigne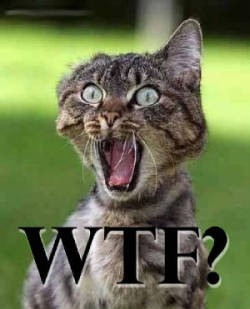 I got nothin'. Deryck? Details here, if you must.
Best tweets so far:
"Avril Lavigne and Chad Kroeger have requested that in lieu of wedding gifts, everyone stop laughing uncontrollably at them."
"Avril Lavigne, if you Yoko Ono Nickelback, I will be so mad at you!!"
"Avril Lavigne is marrying some guy in Nickelback?! Can Taylor Swift just marry Fred Durst so we can be done with this once and for all?"
Please leave any notes of congratulation in the comments section below.