Chantal Kreviazuk and Raine Maida in Ottawa: Photos and a review
[The photos and reviews keep coming from Ross MacDonald and Karen Coughtrey. – AC]
It was a family affair Friday night in Ottawa when Raine Maida and Chantal Kreviazuk performed at the National Arts Centre https://nac-cna.ca/en/ (in the intimate 300-person capacity Azrieli Studio), the first stop on their Forgive Me tour. The show was opened by the couple's 18-year-old son Rowan Maida and younger son Salvador Maida manned the merch table.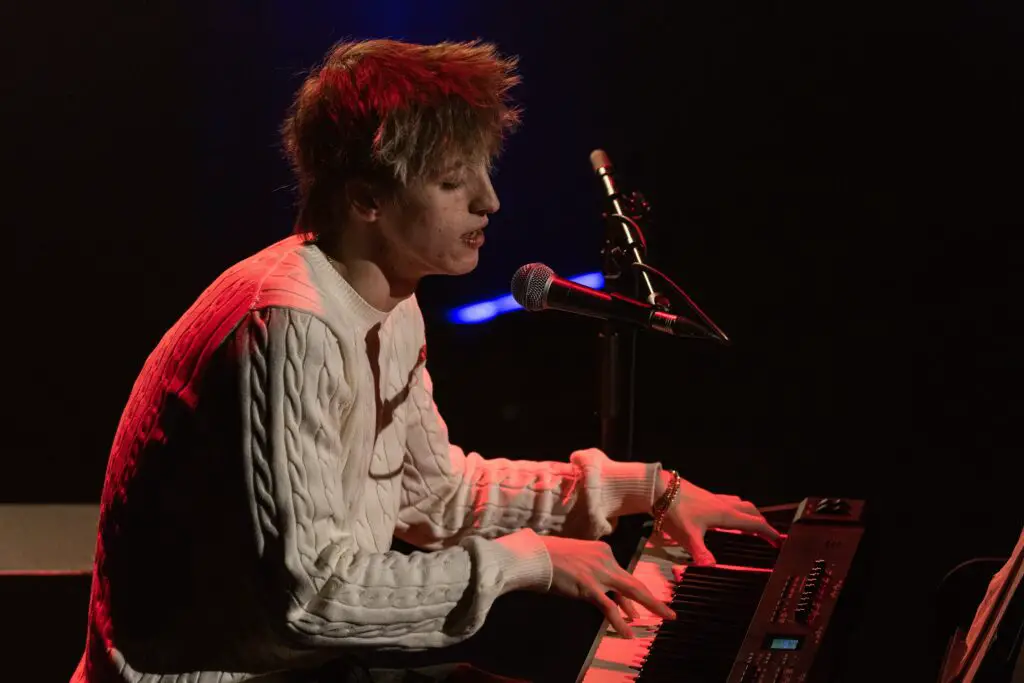 Rowan took the stage to raucous applause and also some giggles as his mom snuck herself into a seat in the front row. His talent behind the keyboard, obvious from the first notes of opening song 'Run It Back,'  would bring to mind his mother's undeniable gift of the same but his gravely almost smokey voice brings to mind the voice full of gravitas of his father. The overall sound would also bring to mind other Canadian artists from famously musical parents, Rufus Wainwright and Devin Cuddy.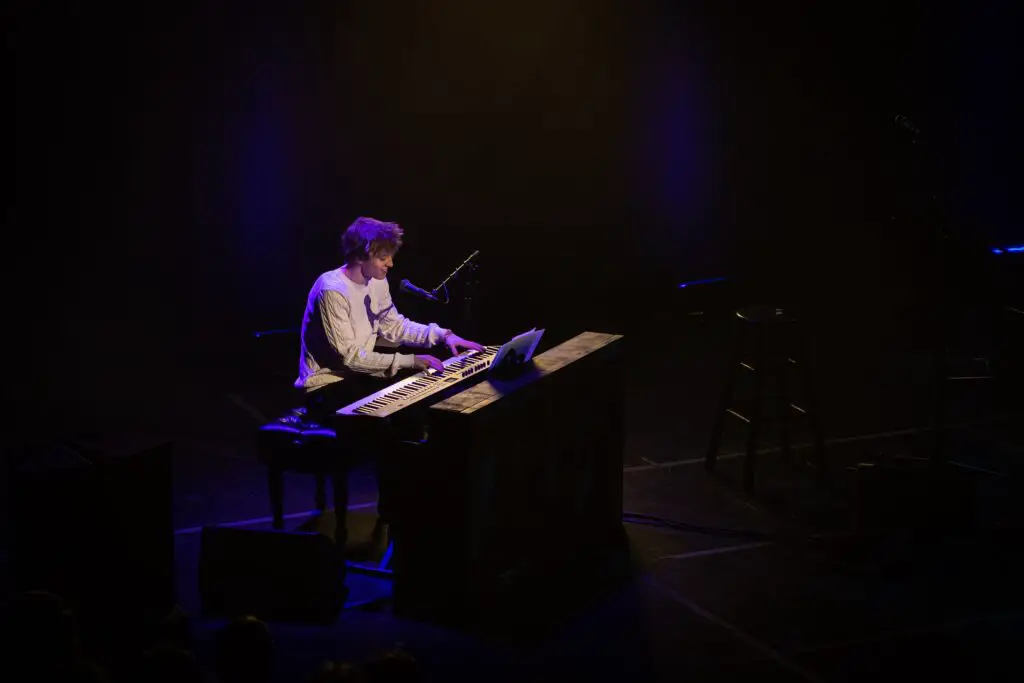 On the topic of his own music, Rowan feels he is most like his father because he overthinks his music a lot and is very particular about the choices he makes. Chantal burst in here to make it known that she too is particular about her choices. There was much love between the two and we would soon see an adorable moment between the two as Chantal joined Rowan behind the keyboard (supposedly to help him find the correct key) on his cover of Maroon 5's 'Sunday Morning.'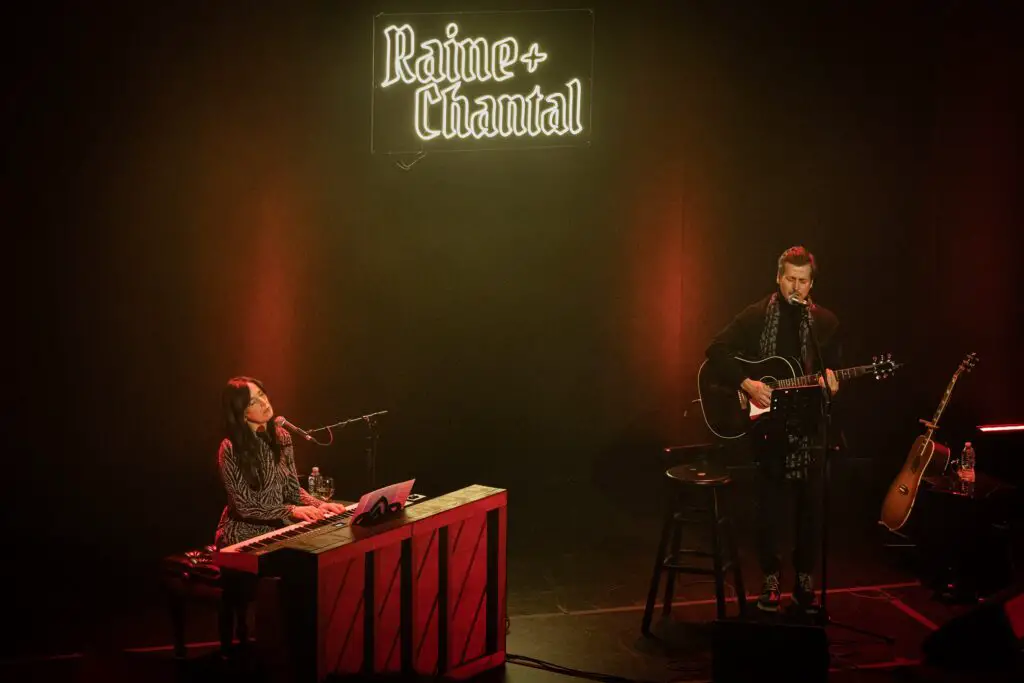 In just his second time performing on stage (the first being just the night before at the first Ottawa show), Rowan showed few nerves, clearly confident in his abilities and he demonstrated a wonderful sense of humour singing any mistakes he made right into his songs. Rowan has been working on his album "for forever" he claims and 'Paris' which will be the first single was well received, as was his closing song and his personal favourite 'Sometimes.'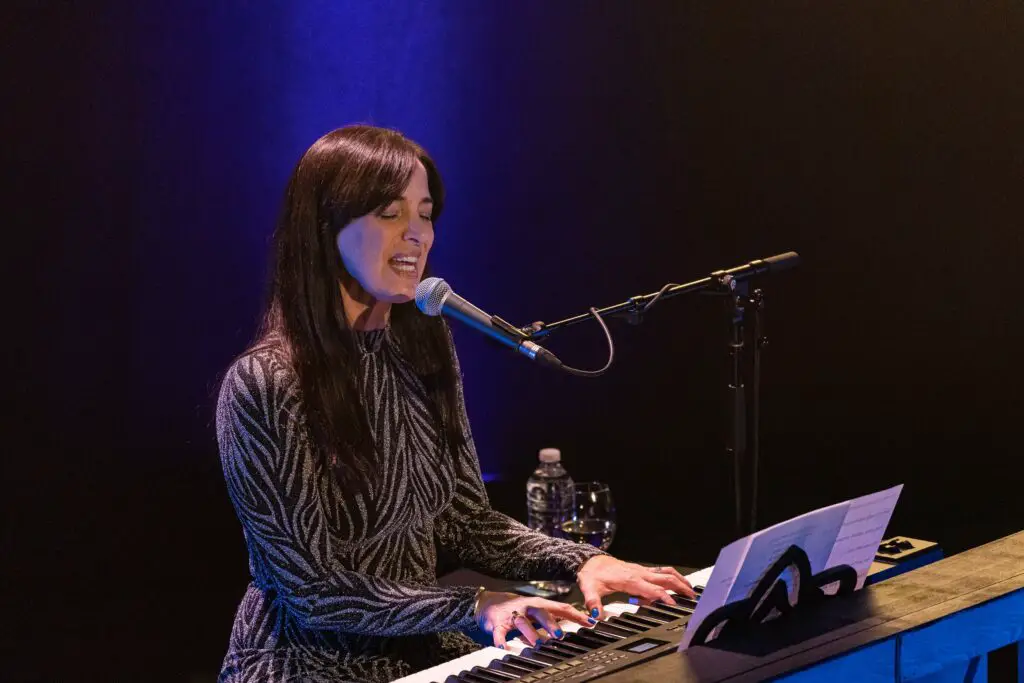 It was Mom and Dad's turn to take the stage next and they were dressed to impress, Raine was in all black while Chantal looked strikingly beautiful in a black and white, edging on zebra print, sparkly dress. There was also a special guest in attendance and Chantal, who is Ukrainian-Canadian, made sure that the Ambassador to Canada from Ukraine, Yuliya Kovaliv, was welcomed appropriately by the mostly gen-X and elder millennial audience.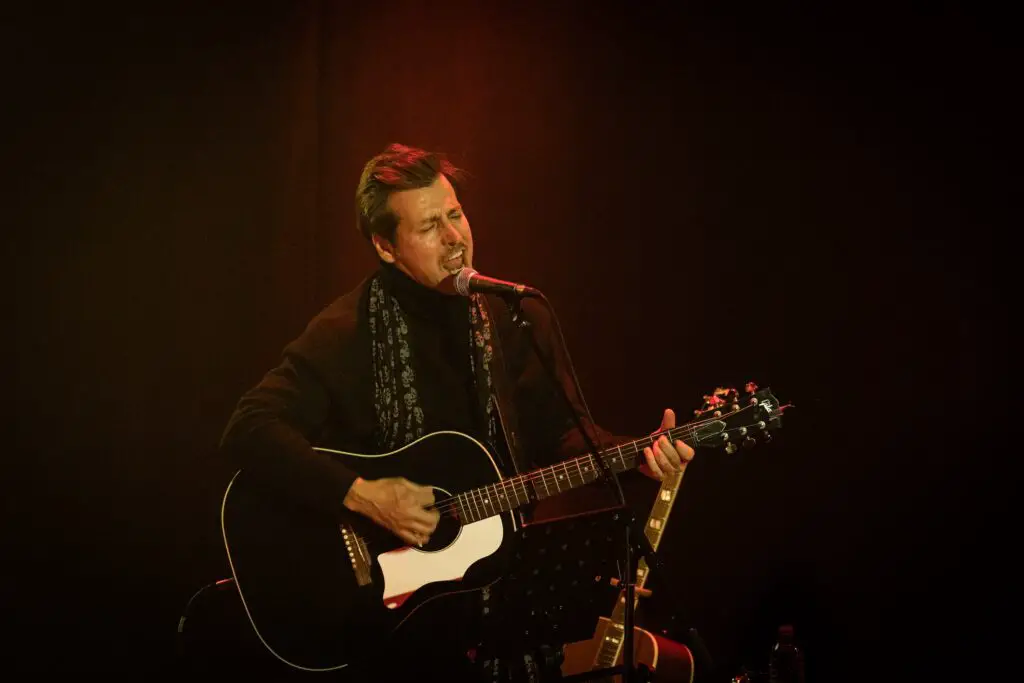 You couldn't help but see the married performers as parents as their pride in their sons was palpable. "It's like take your kid to work day" Raine exclaimed at one point before they performed 'All I Can Do' a song Chantal wrote while pregnant with Rowan and later they would perform 'I'm On Your Side' a new song that was written while mindful that this was how their children would remember them. 
The set list pulled from all over their musical history, some of their solo work, pieces they wrote to perform together and even a cover of Radioheads 'Let Down.' Chantal's voice is hauntingly beautiful and fills the space and Raine's voice adds the perfect grounding counterbalance; one can't help but feel their music and the emotions behind the lyrics.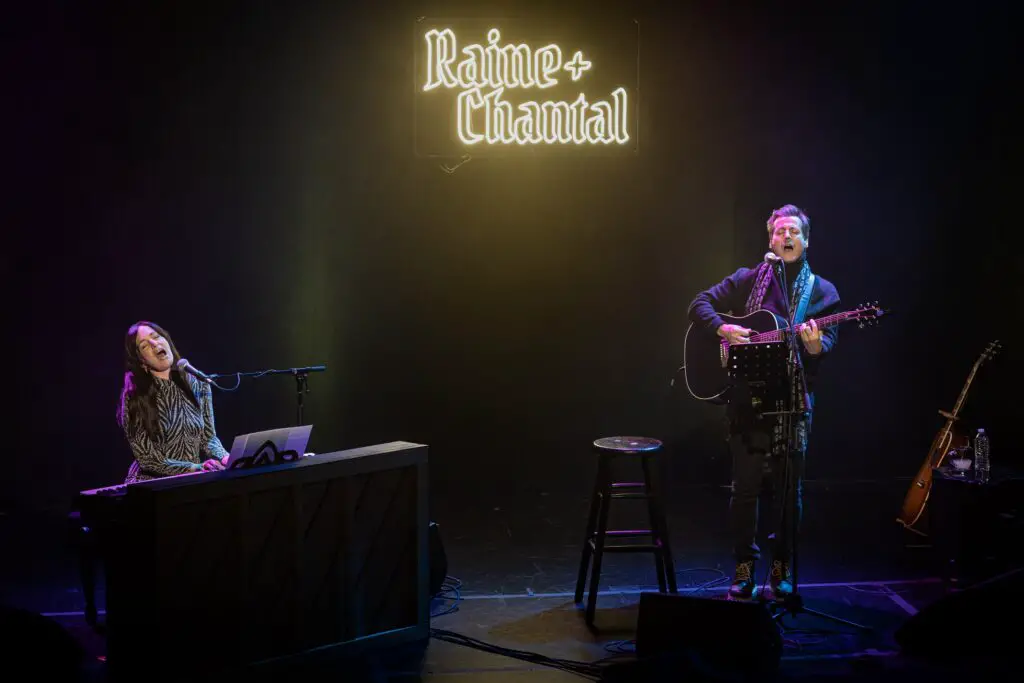 If you've seen the pair's 2019 documentary 'I'm Going To Break Your Heart', you know the couple is not shy to share that being in a relationship for as long as they have comes with some serious peaks and valleys. Not only would the couple perform several of the songs from the documentary and the subsequent album they put out as Sun and Moon, including Chantal's favourite, 'I'm Going to Break Your Heart', and 'I Can Change' and 'Lowlight' but the challenges of relationships became a sort of theme of the night as the couple bickered while telling the stories behind songs or the lyrics or music itself. That said, it was abundantly clear there is nothing but love of the strongest type between them and all instances were met with laughs from the audience because it was so very relatable no matter one's current relationship status. 
Among the many laughs the iconic duo provided at their expense for the audience, there were other lighter ones, such as around the neon white Raine + Chantal sign used as their simple backdrop which was much brighter than anticipated and not as dimmable as thought and they joked future audiences should be warned to wear sunglasses. If you have tickets for another night of the tour and are sensitive, perhaps it's worth taking note. Other real highlights of the night included their performances of old favourites such as Chantal's song 'Time' and Our Lady Peace classics 'Innocent', 'In Repair', and 'Clumsy'. 
They ended their set with the first song they ever wrote together 'I Love It When You Make Me Beg' but came back for an encore to play 'Under The Stars'. Chantal, touched by the recent passing of Christine McVie of Fleetwood Mac, insisted they perform a song they recently learned to play, much to Raine's chagrin, a cover of the Stevie Nicks and Don Henley duet 'Leather and Lace.' They bantered through it but that left the crowd to go laughing off into the cold night.