Charge: Pearl Jam's Financial Manager Screwed Them Out of $380K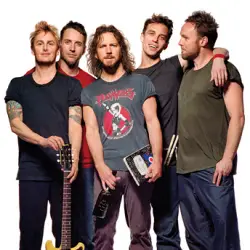 The story of rock is littered with stories of managers ripping off the very artists they're supposed to be looking after. Sting, Suede, Elvis, countless black artists over the decades–they've all been screwed.
Now we can add Pearl Jam to this list–allegedly, anyway. Rickey Charles Goodrich, PJ's former chief financial officer, has been charged with 33 counts of theft. The story is that skimmed $380,000 between 2006 and when he was fired in 2010.
Where did the money go? Personal accounts. Travel. Wine.
Read up on the case here.