Charlatans UK Frontman Writes a Book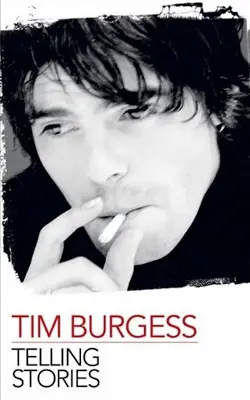 I've always liked Tim Burgess. He's always struck me as an interesting dude. Now he's written a book entitled Telling Stories, a memoire of his time with the Charlatans UK and working within the British music industry.
From Q magazine's weekly newsletter:
I was talked into writing a book quite a while ago on. Some people had said to me, "Hey Tim, why don't you write a book?" Friends of mine and stuff like that and I thought "whatever!" But after Simon Benham, a literary agent, got in touch I was really into into it. I would keep going to meetings with him at this nice place called Quo Vadis in London and he would pay for the coffee and cake and he'd ask me how the words were going. However it was two years before I actually got round to writing anything!
It was suggested that I use a ghost writer but that never worked out so that's how I came to the conclusion I'd write it myself. I went toWales for a break with my girlfriend and she was asking me about the Hacienda so I told her about it and recorded myself on a Dictaphone. I ended-up coming back after ten days with 20 hours worth of recordings. The hardest bit was typing it up – not only is it boring if you're as slow as me at typing, but I would just go off on tangents. It was really hard to focus at first, really daunting
He promises that anyone who read the book will find it very candid and honest. I'm in.