Chavril Talks Wedding Plans. Beware All Who Click Here.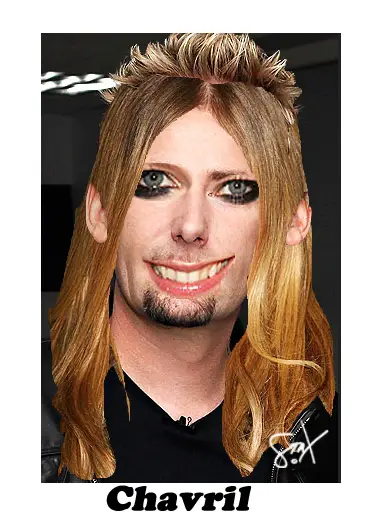 Hey, don't shoot the messenger.  Some people love reading about celebrity weddings.  From E! Online:
"I got a single coming out and a record coming out and planning a wedding," Lavigne said. "Of course [Chad] has been really involved. He's also been really cool with just letting me kinda taking the wedding in the direction I want to take it in."
[…]
Chad:   "I sit back and I take a lot of the things that are presented to me, and I look at them on paper, and when I'm asked my opinion, I offer it very gently," he said. "That's the smartest thing I can possibly do because that big day is not about me. That big day is about her."
Please don't hurt me.