Check Out the KISS Football Uniform
Gene Simmons and Paul Stanley are bringing pro football back to Los Angeles.  Okay, so it's not an NFL team, but an Arena Football League franchise will do in a pitch.
The LA KISS–yes, that's their name–will start play next season.  Their uniforms were unveiled yesterday and they're, um, interesting.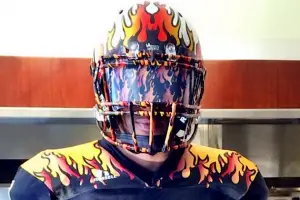 What? You expected something understated?
More pictures at Loudwire.