Check out this interactive "map of the music universe"
Music Zoom, a creation of a German company called Audials, uses artificial intelligence to link/map more than 300,000 artists, one million songs and 1,000 genres.
Using scans of the playlists of more than 50,000 radio stations, its algorithms bring new music discovery to new levels. Just pick a genre and get started. You'll be guided to material on YouTube, SoundCloud, Vimeo and other sites.
At the moment, Music Zoom is only available as a Windows app (it's free!) but iOS and Android are coming soon. I downloaded it to my PC and have been poking about.
Once it's installed, you're delivered to this start screen.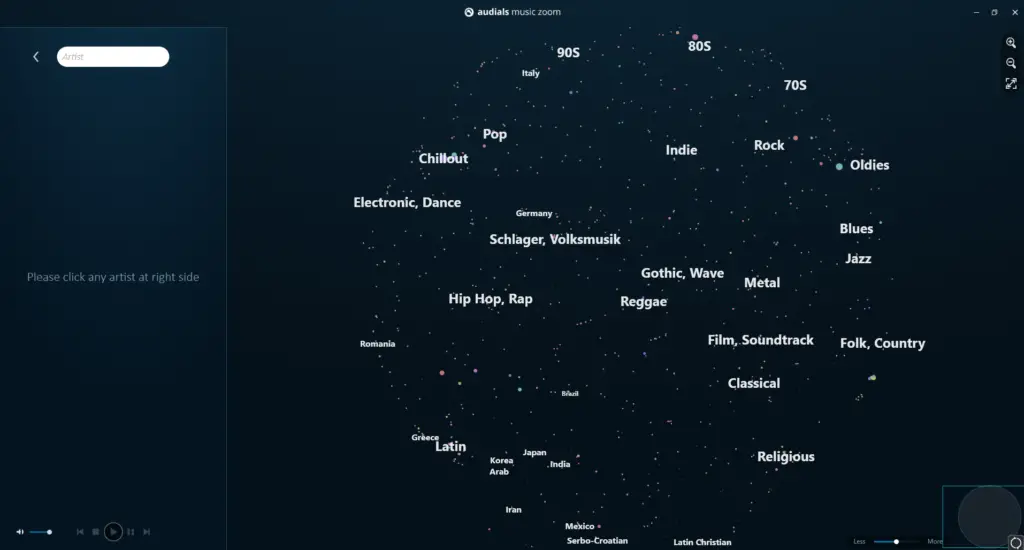 Because I happened to be listening to so some Jack White as I was writing this, I entered "White Stripes" in the search field. This came back. Note the links to videos on the left side of the screen. Clicking on any of the artist icons will result in more links to music,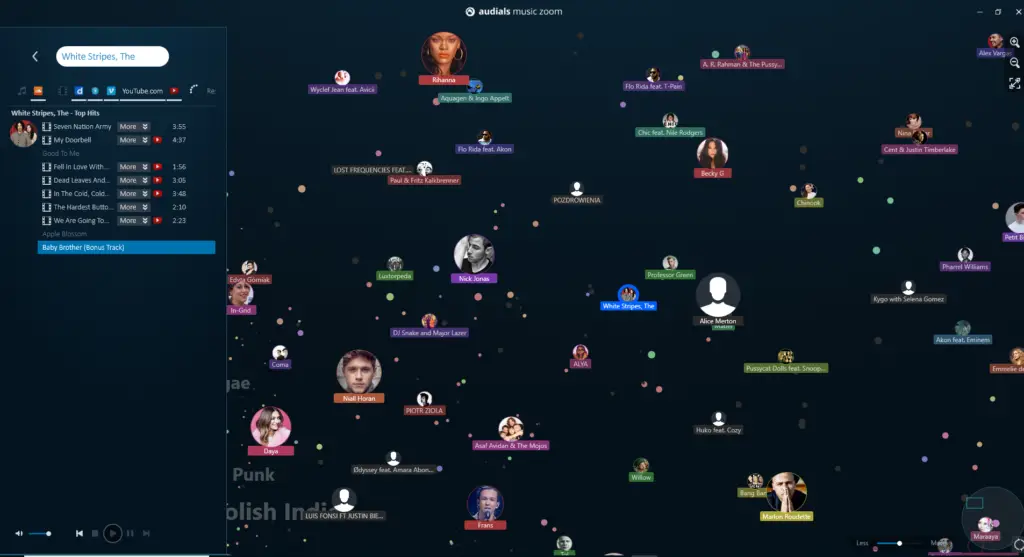 Using your mouse, you can zoom in and out and from side to side. The more you click, the more places you go.
Nice timesuck, no?  Learn more at Digital Music News.