China to Spend Three Billion Dollars on Building "China Music Valley"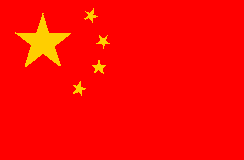 The Chinese government plans to spend about $3 billion to transform a valley an hour from Beijing into a centre for the country's music industry. Visions are for a giant compound (in the shape of a peach, for some reason) that will be the headquarters for recording studios, music schools, instrument makes, an arena and some five-star hotels.
The Guardian reports:
While some fields have flourished under state support – its output of films has quadrupled since 2003 – China's music industry is still fledgling, perennially constrained by rampant piracy and a stifling undercurrent of government control. While Gangnam Style cemented Korea's place on the world pop map, China is still struggling with how to keep many of its artists paid.
"The industry is so small that we don't have enough writers, enough song creators, enough composers, we don't have enough bands," said Scarlett Li, the founder of music festival promoter Zebra Media.
Analysts say the music industry's problems are primarily economic. The International Federation of the Phonographic Industry has said that the country has a piracy rate of "virtually 100%".
Yet many issues can be traced back to the heavy hand of the state. Television and radio stations are tightly regulated, giving artists little room to experiment with edgy content like the offbeat satire that propelled Gangnam Style's singer Psy to international fame.