Chinese Dissident Artist Al Weiwei to Release a Metal Album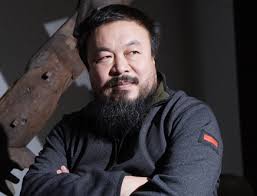 What do you go when you're being held in detention by the authorities in China for your anti-communist anti-party beliefs? You write a metal album, of course.  From Salon:
Chinese dissident artist Ai Weiwei, currently the most influential artist in the world, is branching out into music. The artist this morning announced plans to debut his first album, which will consist of nine tracks ranging from heavy metal, punk and pop-influenced tracks.
The project was borne out of Ai's highly publicized 81-day-long detention in 2011. "When I was arrested, they (his guards) would often ask me to sing songs, but because I wasn't familiar with music, I was embarrassed," the artist told Reuters via telephone. "It helped me pass the time very easily.
"All I could sing was Chinese People's Liberation Army songs," Ai said. "After that I thought: when I'm out, I'd like to do something related to music."