Chris Cornell Tribute Announced
I wouldn't want to be anywhere near Los Angeles these days, even if Dave Grohl has started his own BBQ company called Backbeat that generously fed hungry firefighters battling the California blazes that have already claimed the houses of Neil Young and Miley Cyrus.
Hopefully things will have smouldered out by January 16th, 2019 so I can plan a visit out there. What's going on, you might ask? Oh, only #IAmTheHighway, maybe the most star-studded tribute concert ever, all in the memory of Chris Cornell. It's taken 20 months since his unfortunate death to put an event of this magnitude together, so you know it's going to be big. And highly emotional, no doubt.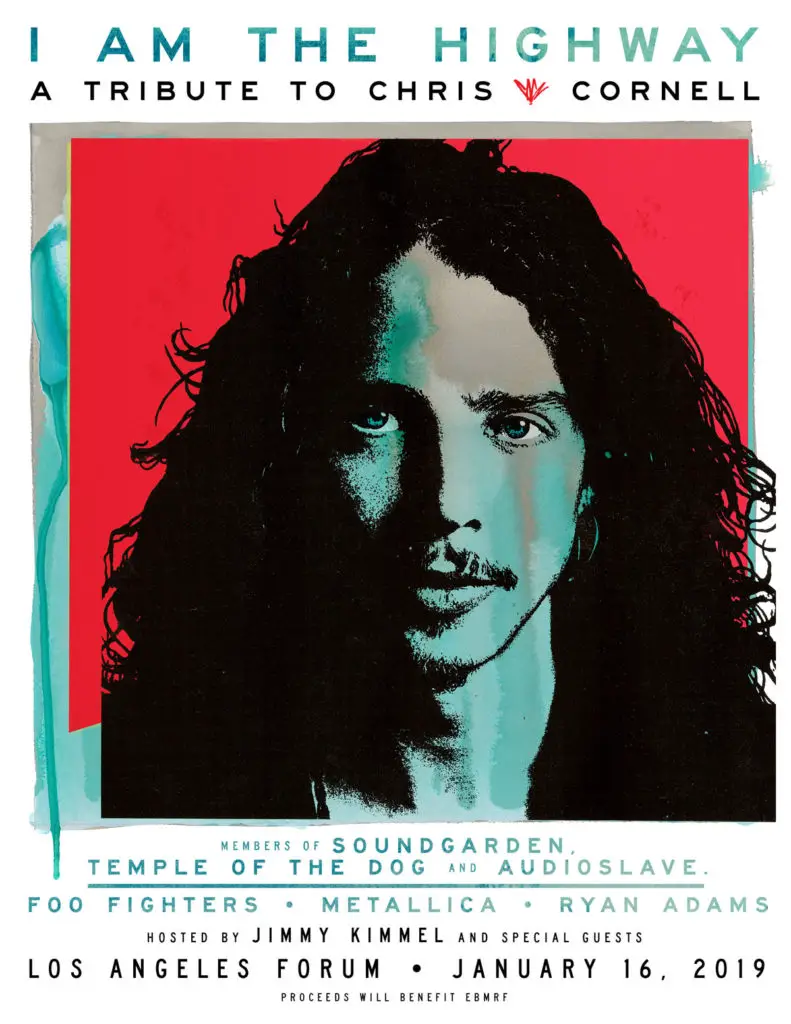 The aforementioned Grohl's Foo Fighters will be among the heavy hitters performing at LA's legendary Forum, along with Metallica, Ryan Adams, and members of the bands Cornell amazingly fronted – Soundgarden, Temple of the Dog (essentially Pearl Jam) and Audioslave i.e. Rage Against the Machine. I know, whoa, what a lineup.
Aside from the foundation his widow Vicky Cornell established, proceeds from what will be an incredible night of music from the last 30 or so years will also go towards research for epidermolysis bullosa, a cureless genetic disorder that was near and dear to Chris' heart. Tickets go on sale Friday, November 16th at 10 AM PT, and "very good" round trip flights to LAX from Toronto are currently going for $368 CDN on Expedia. It would be an honour just to attend this celebration of someone who made such a profound impact on so many people's lives; I know I'm not alone in saying how it's been difficult to listen to his songs since May 18th of 2017, but I'm ready to start thinking of what should be performed in two months' time. Who wants to help curate a playlist with me? Feel free to add your input in the comments below.