Cities are different when it comes to passionate music fans
If you've ever been to a concert somewhere other than your hometown, you've probably noticed a difference in passion when it comes to the audience reaction. Compare going to a gig in Toronto vs one in Montreal. Or any city in Canada vs one in the UK.
This chart outlines the passion index of cities around the US. Someone should put together a similar chart for Canada.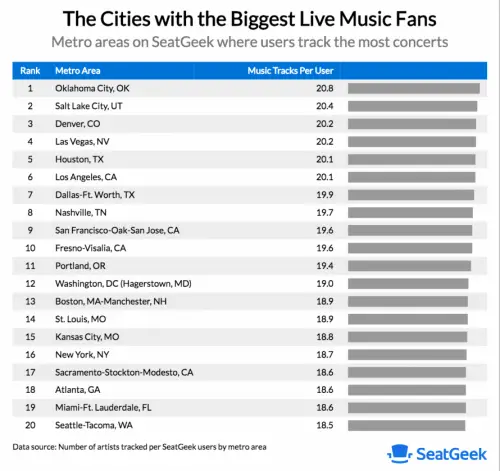 (Thanks to Jeffrey for the link to ZeroHedge.com)