City Council officially declares Montreal to be a metal city
If you've ever been to a concert in Montreal, you'll know that audiences tend to really get into the show. The city (and much of the surrounding province, actually) also appreciates its hard rock and metal.
One of the great festival events on the calendar his Heavy Montreal. I mean, just look at this year's lineup.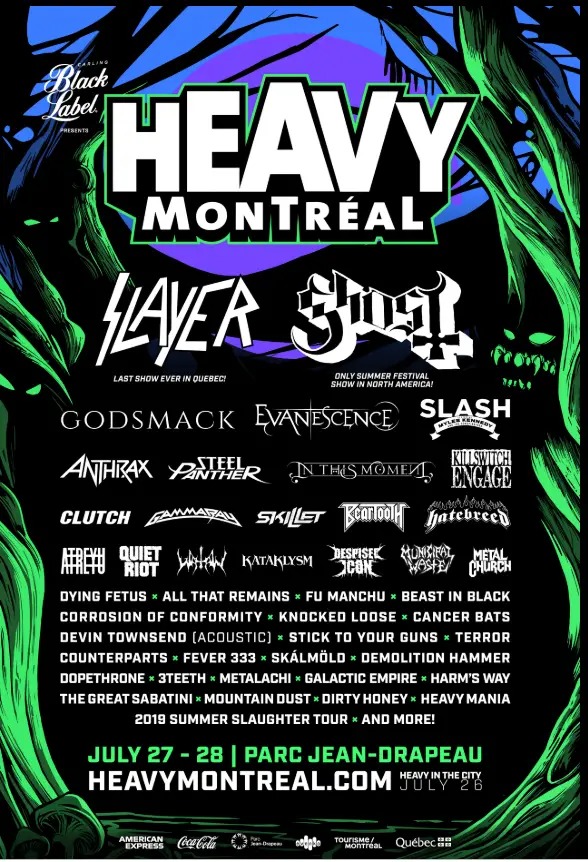 In recognition of Montreal's strong metal culture, Councillor Craig Sauve presented a motion that recognizes Montreal's position "as a city of excellent for mteal music."
I quote: "It's about time to collectively recognize the contribution of Québecois metal music, our local scene, and the thousands of people who have contributed to help make our city's metal scene shine across a world stage."
To make his point, he brought CDs from Cryptosy and Despised Icon (both from Montreal) and Necrotic Mutation (from Rimouski) to the council meeting.
Don't laugh. The motion passed. Montreal is officially a metal city.
Way to go, Montreal!
(Via GlobalNews.ca)