Classic Rock Hit by Decline in Digital Downloads in the US
Streaming is the new thing. More people are discovering that if you have access to any song you want anytime you want it for a low monthly fee (or even for nothing) why on Earth would you spend $1.29 on a single song?  Let's see: 35 million songs for free, one song for $1.29. Hmm.
Music Business Worldwide has done some number crunching and has found that sales of classic hits are taking a big, big hit in the US as a result of a rise in streaming.  Take a look at the charts below and then read the analysis here.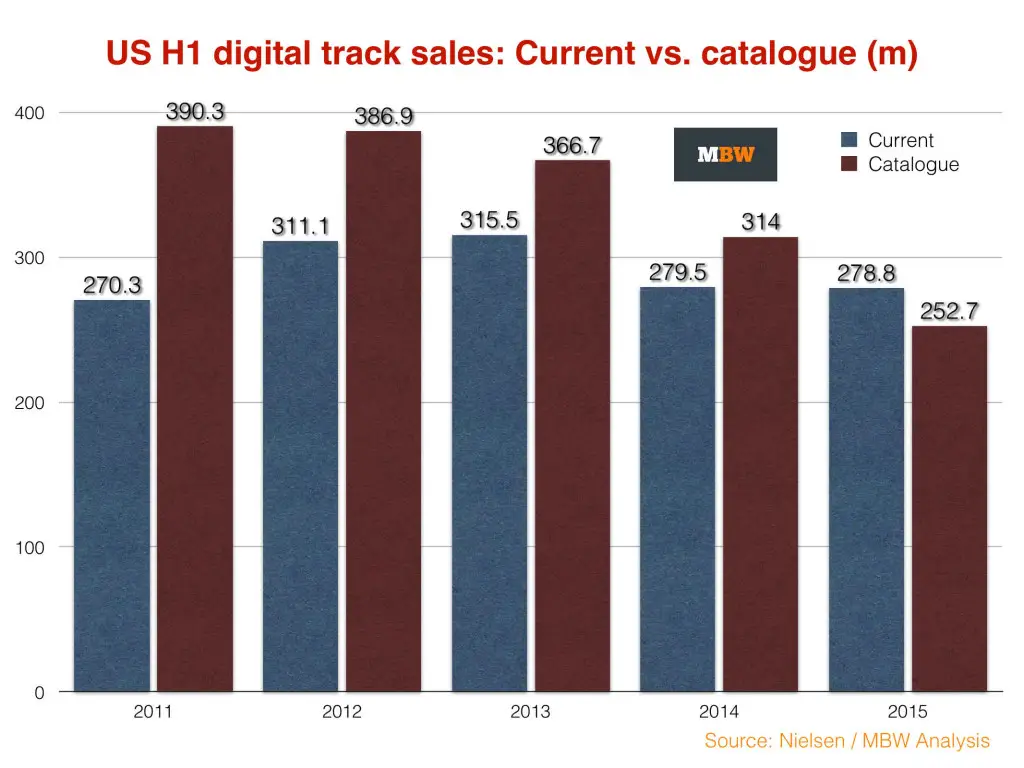 Note the huge hit catalogue sales–i.e. old music–has taken in the last six months. However, when it comes to physical sales, catalogue has moved ahead of current records.