Classical butt music: Take a listen.
If you know art, you may be acquainted with the Hieronymus Bosch triptych painting Garden of Earthly Delights.Here's what it looks like.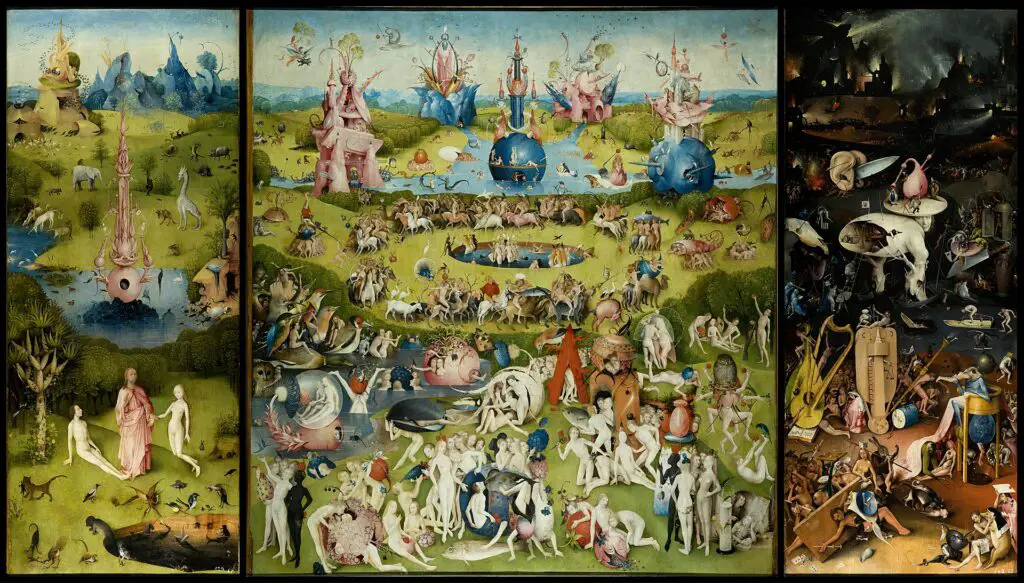 If you look at the third panel, you'll see a torso sticking out from behind what appears to be a giant lute. Zoom in and you'll see this.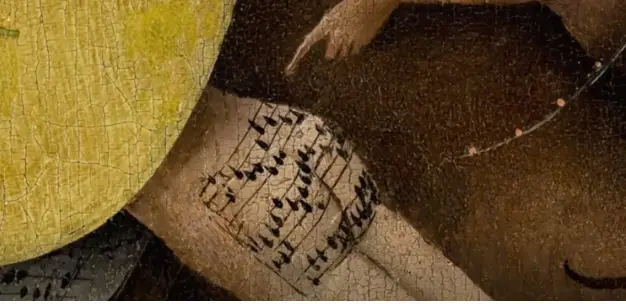 Wait. Is that a musical score? Why, yes. Yes, it is. And thanks to Boing Boing, we now know what this butt music sounds like. You're welcome.