Clump of Jagger Hair Sells for $6,000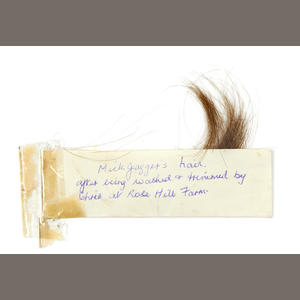 Locks of Mick Jagger's hair rescued from a wash'n'cut back in the 60s sold for about $6,000 at auction on Wednesday.  
The good news is that the money will benefit a charity called Changing Faces, which helps people with facial disfigurements.
The buyer remains anonymous.  I believe it's possible that the hair has already been transported to Isla Nubar off the coast of Costa Rica.
(Thanks to John for the link.)