CMW: 15 Things You Should Know About the Canadian Music Business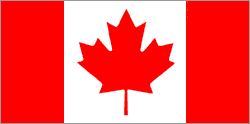 Many of the more than 2,000 delegates in Toronto for Canada's biggest music festival and conference are from outside the country. Toronto writer Karen Bliss has written this helpful column in Billboard to help out the foreign visitors.
1. Canada is the world's sixth-largest music market. It ranks in sixth place in digital sales, seventh in physical sales and 10th in performance rights revenue. Digital trends: Internet users, 26.2 million; broadband households, 9.5 million; smartphone users, 8.1 million. Recorded music by sector (2010): physical sales, 66%; digital sales, 29%; performance rights, 5%. (All data according to IFPI.)
2. The Independent Digital Licensing Agency offers digital distribution, royalty collection and administration, and help securing capital financing primarily for independent labels. IDLA is owned by its independent label members and offers everyone the same 9% administration fee without a fixed term. Unlike CD Baby or TuneCore, there is no upfront fee.
3. The Polaris Music Prize is a jury-chosen cash award for the best album of the year without regard to genre or sales. Held each September, it's adjudicated by about 200 selected music journalists, broadcasters and bloggers, and a final "grand jury" the night of the event. Since 2006, the winners have been Final Fantasy, Patrick Watson, Caribou, Fucked Up, Karkwa and, in 2011, Arcade Fire.