Coachella moves further away from its rock roots. What are we to make of this?
If we're to use Coachella as a barometer for the health and popularity of rock music, things look pretty dire in 2019.
The festival has been moving away from its original rock-based focus (I examine that here) into a realm featuring more pop, hip-hop, and R&B. Why? Owners Golden Voice think this is where America's musical zeitgeist currently lies.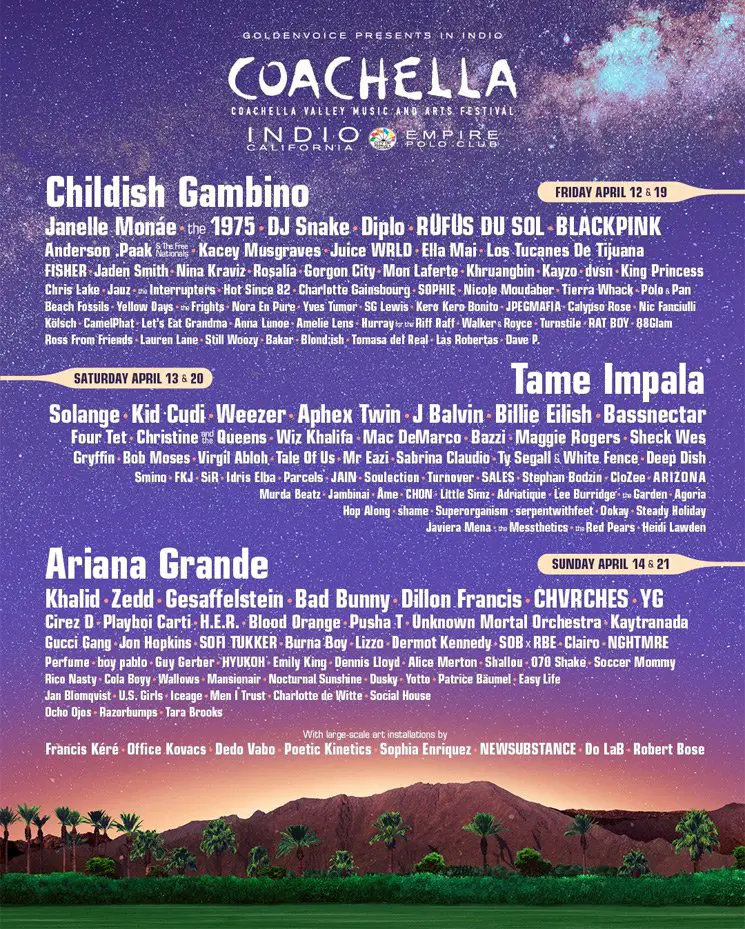 Fine. But I do have a couple of questions.
Exactly how many rock acts can you count? HINT: Get a magnifying glass so you can read the small font. Once you get beyond Weezer, your eyes start to blur.
Since when is Tame Impala a headliner?
Remember when Coachella used to be known for spectacular reunions? Not anymore.
There seems to be a lot of acts known for a couple of singles rather than a body of work consisting of albums. That tells us a lot about the current state of music, doesn' tit?
Note the appearance of people like Billie Eilish who achieved stardom via YouTube and other social media.
The generation gap between the late Gen Xers/early Millennials who went to the early incarnations of Coachella and the kind of fan who attends today.
There are those who really, really, really love this year's lineup.