Coke Just Made 1,000 Songs Featuring People's Names. Is Yours Here?
When was it that Coke started putting people's names on labels? A couple of years ago? I guess I've just been unlucky because I've yet to find a bottle marked "Alan."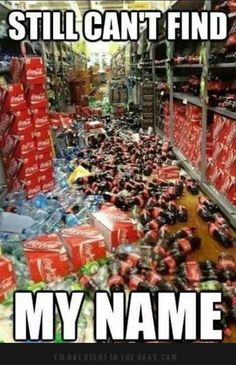 My personal problems aside, this campaign has been quite successful for the people at Coca-Cola, so they've expanded their "Share-a-Coke" plan into recorded music. Little songs have been recorded for more than 1,000 names using a company called Score a Score.  To hear your namesake jingle, type your name into this website. Here's what I got.
If your name didn't show up, you get an image that says "sorry" and a song that has the line "If we didn't have your name, there's always next year."
More details at AdAdge.