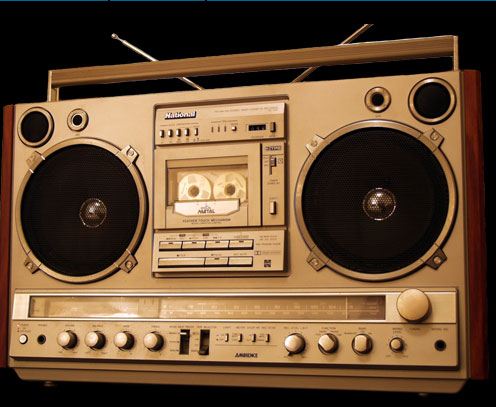 I can't say that I pine for the days when boomboxes walked the earth.  But for a while, they were the most popular pieces of consumer electronics out there.  Everyone had one (or two) of these things–including me. Millions and millions were spent on D-cell batteries.
Now that boomboxes have all but disappeared in favour of MP3 places, the machinery that's survived has become quite collectible.  Chris, a collector himself, offers these links.
Boombox Museum:  Just like it sounds.
Stereo2Go:  Chat, stats and parts.
Boomboxery:  "Making classic boomboxes happy again."