Concert Accident in South Korea Leaves Up to 15 Dead
Things got out of hand at a show by 4Minute, a popular all-female K-Pop band. Apparently a ventilation vent collapsed at the outdoor gig in Seongnam, which is just south of Seoul. There were up to 30 people on the grill when it fell through, dropping fans into a deep concrete shaft leading to an underground parking area.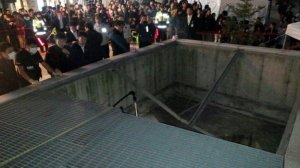 Two people were immediately confirmed dead and 13 others were reported as "unresponsive." Ten other people were seriously hurt.
(Via USA Today)