Concert report: Ruby Waters and Aysanabee in Ottawa
[Another concert report from Ottawa correspendants Ross MacDonald (photos) and Karen Coughtrey (text). – AC]
Temperatures were below zero outside but it was hot in Ottawa's Club Saw as a sold-out crowd packed in to see Ruby Waters and opener Aysanabee Saturday night.
Aysanabee snuck out on the stage to check his set up and returned a few minutes later to begin the night. He received no introduction but clearly didn't need one as his powerful music immediately grabbed the attention of the waiting audience and had them cheering from the first notes strummed of his single 'Ocean Breath'.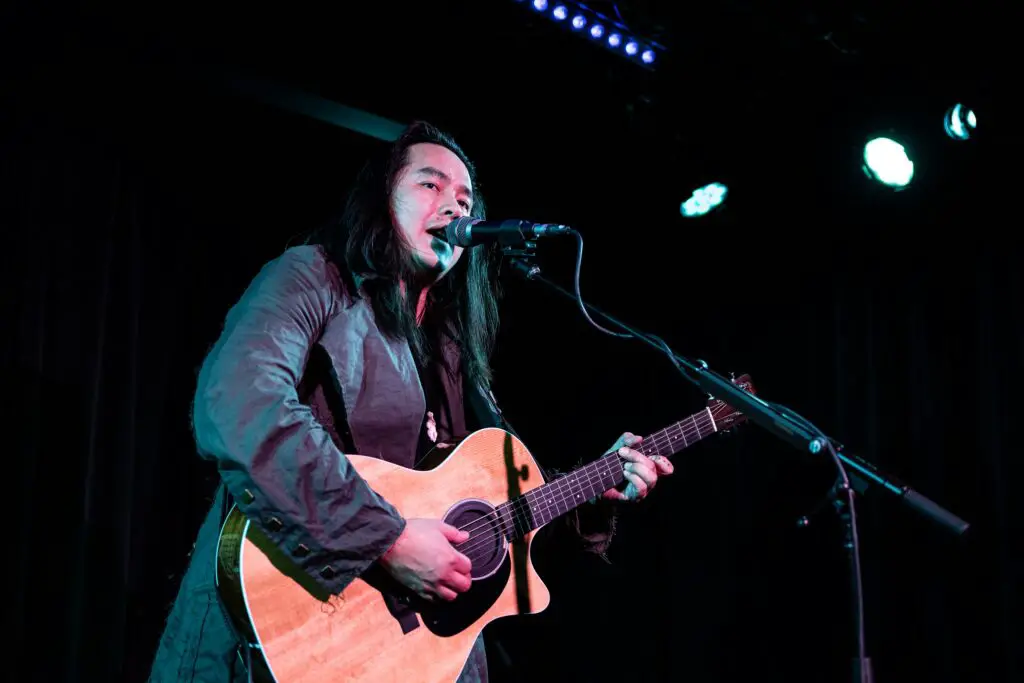 Aysanabee is his family name as well as the Oji-Cree word for 'the people' and the way his music and his vocals reverberate around any space, works to bring people together in a realization they are experiencing something special.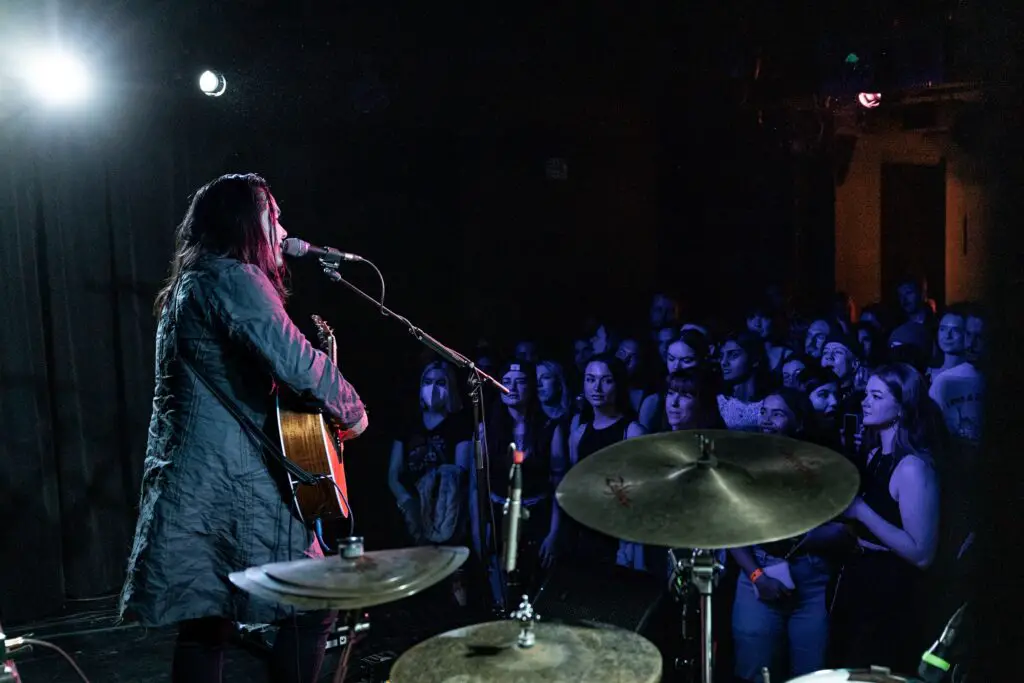 The rest of the set was all well received and consisted of new songs or ones from his debut album, Watin, released November 2022, on Ishkōdé Records a new Indigenous and women-owned record label. You know that Aysanabee made it to the big leagues when his label owner, and fellow artist, Amanda Rheaume was handing him drinks and a towel on stage.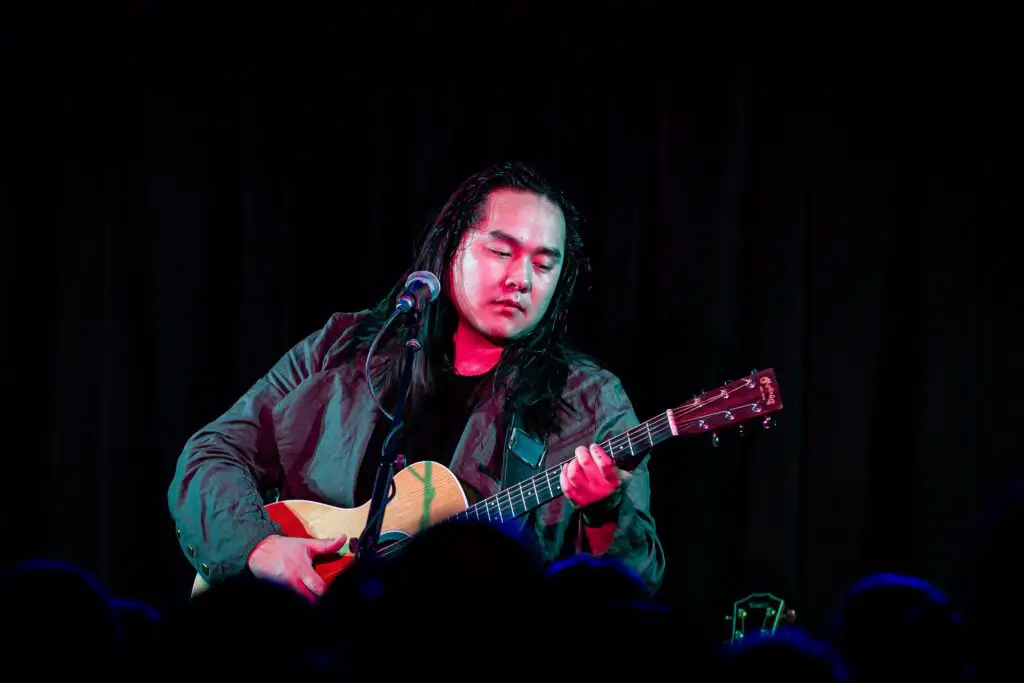 Aysanabee plays the guitar and uses a stomp box to add a driving beat to his songs that builds and one can't help but be taken over by the strong emotions behind the meaningful lyrics of his songs. He showcased his guitar virtuosity with impeccable finger-picking and tapping, then letting the beautiful notes ring out. His music is powerful and possesses a haunting quality that would hang in the air in the time between artists.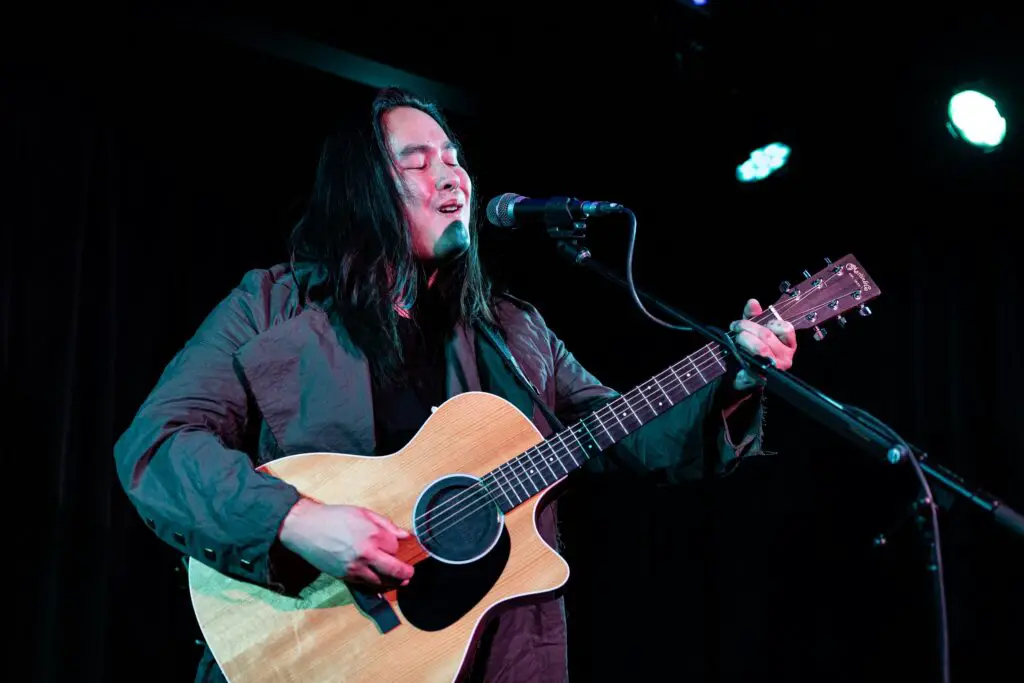 Aysanabee captivated the audience but Ruby Waters really brought the crowd to life when she took the stage for the second part of the night. It was as if everyone in attendance found a second wind as a new energy took over the packed space. 
The first few songs were well received but the crowd really came alive on recent single 'Harder' singing loudly along to the chorus which would continue through 'Blood Thinner' and into newest single 'Heather.'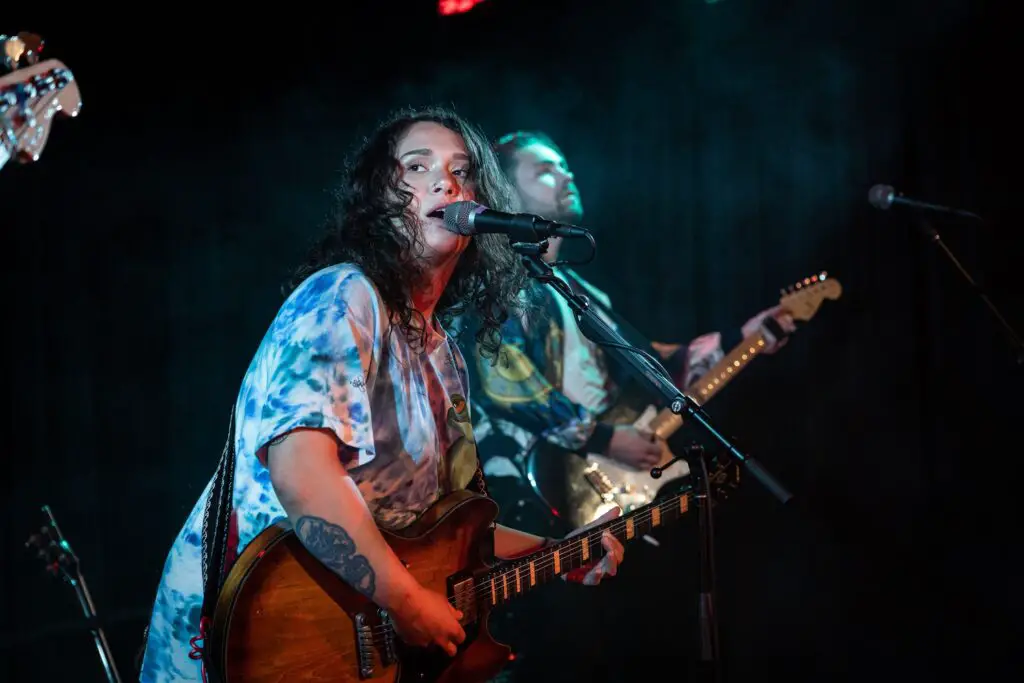 Ruby's music is hard to pin down genre wise and she's mentioned influences from classic rock (Led Zeppelin) to more modern urban musical artists (Rihanna). She comes from a musical family with country music roots; her music is undeniably rock but with a jazzy R&B sound to some of the vocals but one thing that is undebatable is that her husky voice is beautiful and raw, and her lyrics have a sense of honest reality to them that, if tonight's audience was any indication, are relatable to many.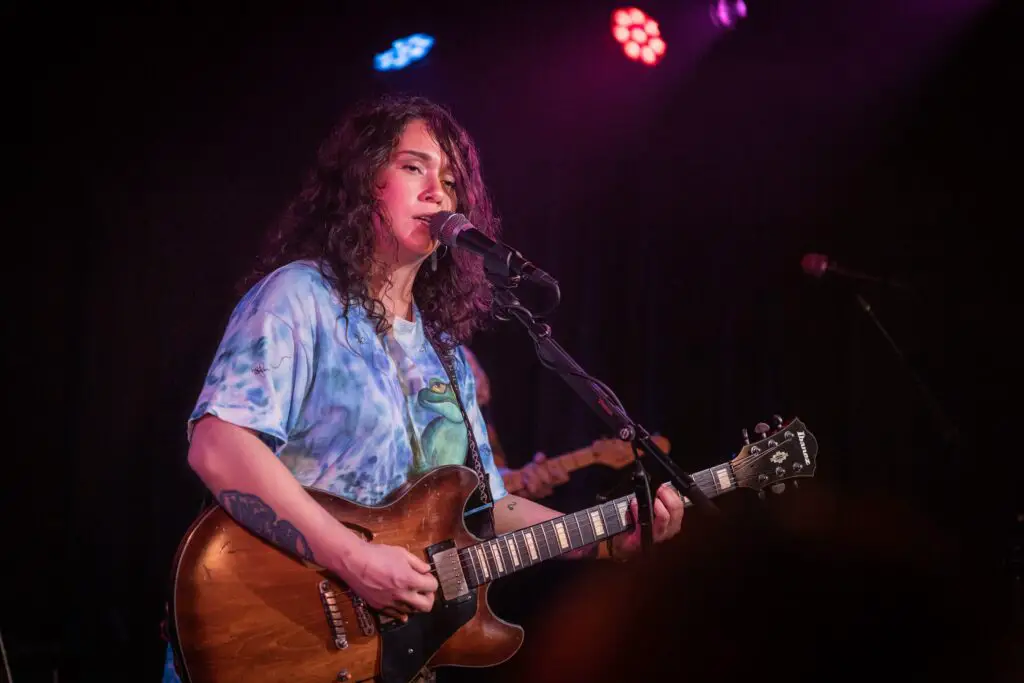 Ruby took an acoustic break mid-set which gave her band a much-needed break. Many of the songs throughout the evening allowed her band to showcase their exceptional musical talents. This crowd in Ottawa was treated to her producer Sam Willows subbing in for her regular bass player, and they were joined by guitarist Marcus Ramsay and drummer Stu Mein.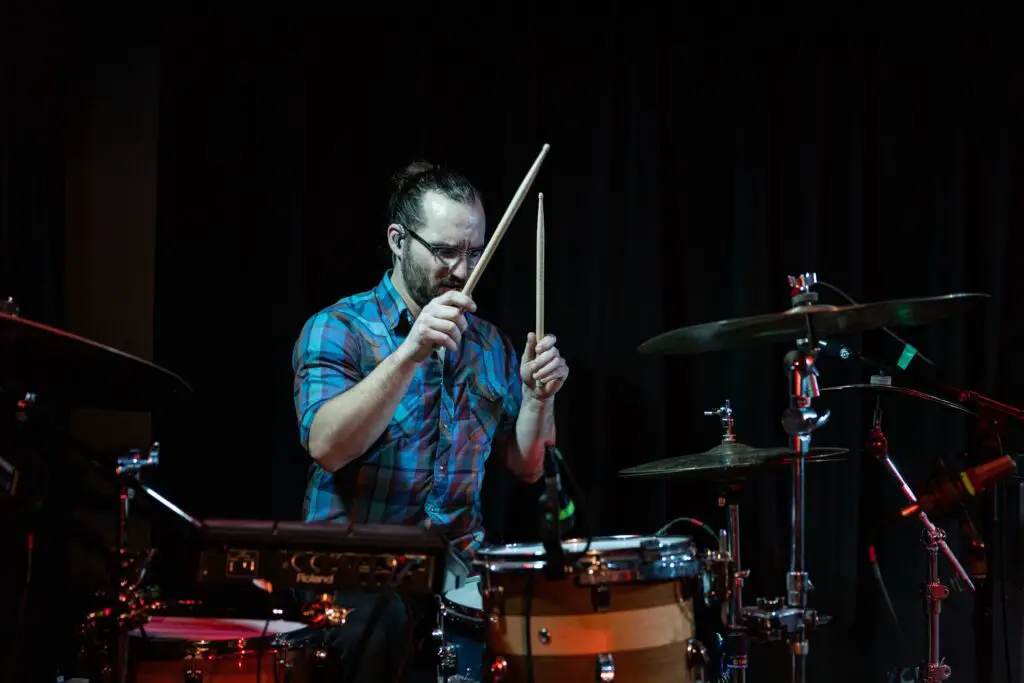 The set was a mix of energetic numbers that had the crowd shouting along like 'Rabbit Hole' interspersed with mellower songs like 'Sweet Sublime' that would see the crowd gently waving their hands in the air while the lighting effects would create a rotating starry night on the venue's low ceiling thanks to the disco ball.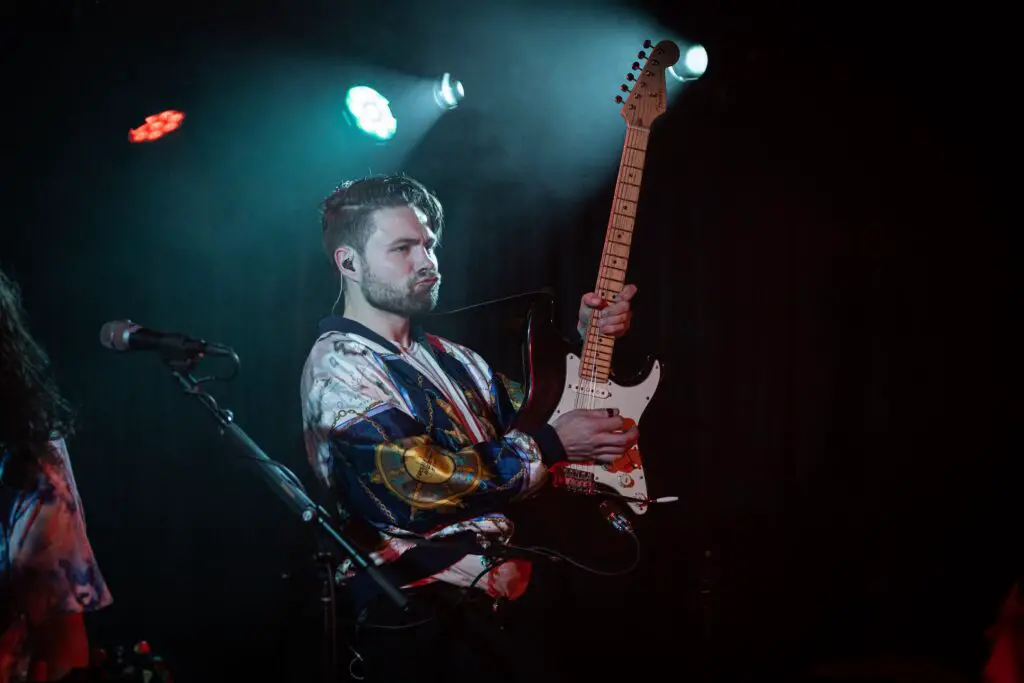 Ruby treated her adoring crowd to an encore playing one of her earliest hits 'Supernatural'. Of course, the crowd sang loudly along at her request and they would be treated to her getting off the stage and lowering herself among them to sing the song ending the night on a truly special note for a crowd that was clearly enamored with this rising young Canadian talent.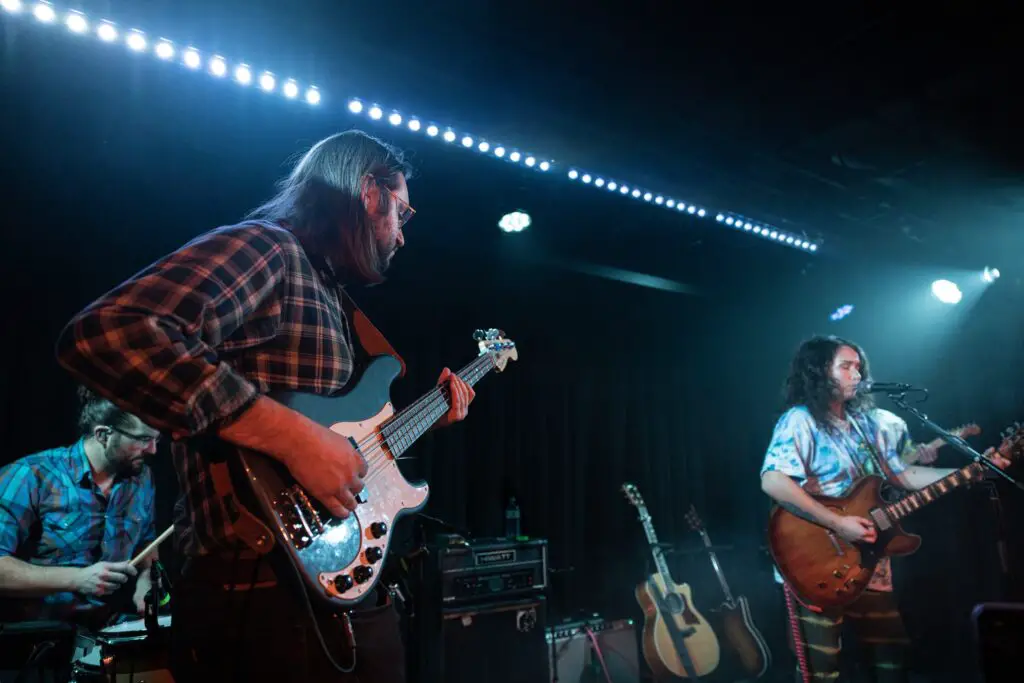 Aysanabee – vocals, guitar, stomp box
Ruby Waters – vocals, guitar
Marcus Ramsay – guitar
Stu Mein – drums
Sam Willows – bass