Concert Review: Jack White at Budweiser Gardens (11/08/18)
Before I get into how Jack White came, saw and conquered London, Ontario, allow me to indulge you with a bit of a story if I may.
Almost fifteen years ago to the day, I first saw The White Stripes on the Elephant tour. I remember it being an insanely cold night my friends dragged me out to – buying scalped tickets, no less – although it was worth every penny as Jack and Meg White blew my mind, reigniting a love affair with music I thought was gone forever. It's good to take chances sometimes. Fast forward to present-day and I'm obviously older; wiser is still up for debate. I'd like to think I take much more calculated chances, such as accepting a last-minute offer to drive two-and-a-half hours from Toronto to see Jack White again as his nearly-yearlong Boarding House Reach cycle winds down.
I have to credit my wife for coming up with this quote after we saw The White Stripes together in 2007: "When it comes to Jack White, don't overthink just do it". I knew there was a good reason I married her!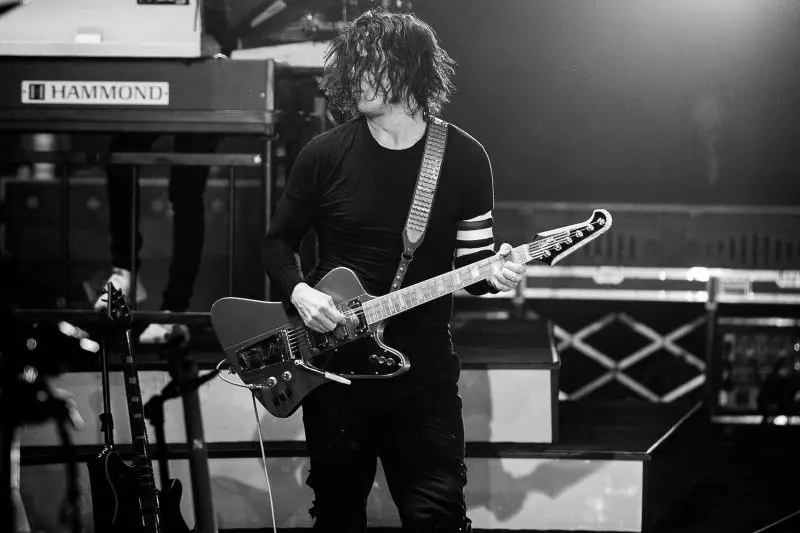 I also knew I wouldn't regret the long commute, even if my aging body might the next day. I'm lucky in that Jack has never disappointed whenever I've seen him with the aforementioned Stripes, The Raconteurs, The Dead Weather or under his own name with a four-member backing band in tow. The energy he exuded from the get-go at Budweiser Gardens immediately galvanized the crowd, which he then proceeded to treat to the most interestingly improvised show I've ever had the pleasure of experiencing.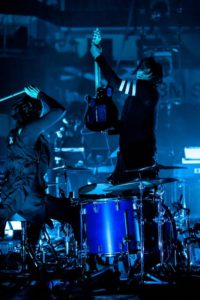 Besides no phones being allowed, Jack doesn't use setlists either and was in a visibly playful mood. What appeared to be awkward pauses between songs was rock's preeminent bandleader seeing how well his multi-instrumental hired guns could keep up with him, abruptly transitioning from fast-paced "Fell in Love with a Girl" into the polarly opposite "Why Walk a Dog?" as one of many examples. And just fine in case you're wondering, even when White tried to throw everyone a curveball with a sped up version of Bob Dylan's "Subterranean Homesick Blues". (The first time he's ever covered the song!)
Then again, White could read from an old phone book while tuning one of the 5 or 6 guitars he seemed to always have on stage with him, and it'd be a better show than 90% of the rock acts out there today. Not included in this fictitiously defamatory list are openers Crown Lands, a longhaired 2-piece band from from Oshawa with indigenous roots who are obviously indebted to The White Stripes, although their heavier sound is more akin to Wolfmother. Cody Bowles handles singing duties in addition to drumming, while towering Kevin Comeau drew oohs and ahhs with his double-necked guitar and bass combo. As I tweeted about them afterwards (no phones, remember), they possess ten times the Led Zeppelin awesomeness than Greta Van Fleet with only half the members, ending their set by doing "Kashmir" mesmerizing justice.
Jack White's Boarding House Reach tour officially concludes on November 20th in Nashville, coinciding with a turkey drive his Third Man Records has going on. That's around the time when we should be getting our first listen of the new Raconteurs songs, who's first album in ten years will be released sometime in 2019. Jack ain't going on hiatus any time soon, providing more opportunities to give thanks for his music gifts.